Grayson Waller Talks Broken Leg, Concerns Injury Would Affect WWE Draft Prospects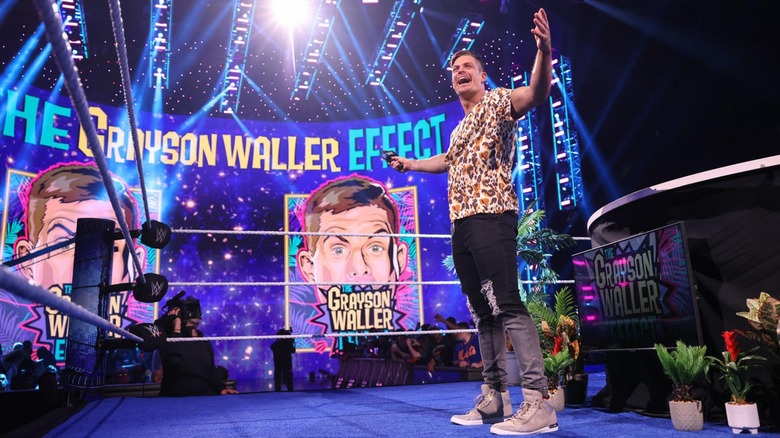 WWE
Grayson Waller is one of the hottest new prospects on "WWE SmackDown" since being called up to the main roster several months ago, but his dreams of making the jump almost fell apart following his final match in "NXT." The loudmouth Australian was selected during April's WWE Draft, with his performances since signing with the company during the pandemic becoming a highlight on the black and gold brand. But with one final showcase of his abilities against "NXT" Champion Carmelo Hayes before taking the next step in his career, Waller risked it all and told "Out of Character" he had genuine initial fears for his future in WWE.
"I did the elbow through the table and felt a little burn in my leg, but I didn't think too much of it," Waller recalled. "I tried to do the rolling stunner from the outside and when I jumped, it was the worst pain I've ever felt in my life ... I'm an idiot for trying to jump on it."
"The match was over and I pretty much went backstage into medical and it was a very emotional moment. I'm looking at my Draft stock completely disappearing and maybe I'm not getting drafted now. There was so much going on in the moment and it was very stressful, and when the doctor said I had a broken leg, I was crushed."
Waller recalls 'frustrating' WWE Draft process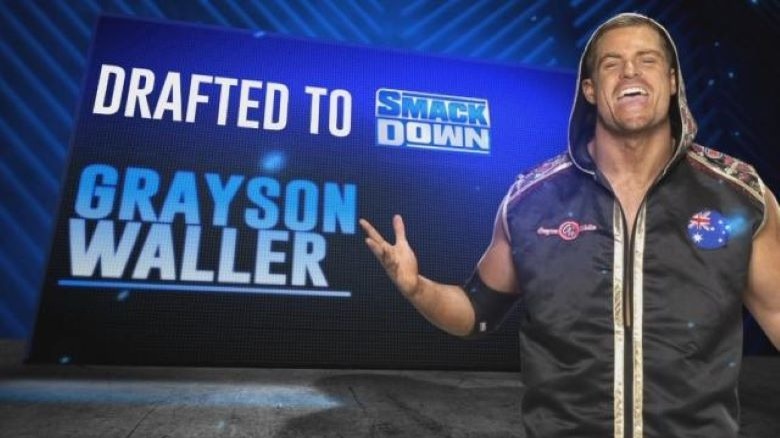 WWE
After the match ended abruptly, many believed Waller's chances of being selected in the Draft had faded away, but the former school teacher only used it as motivation.
"The rehab was tough," Waller recalled. "It wasn't fun and I wouldn't like to go through that again. It kind of gave me some perspective on how much I love being in the ring and how much I love what I do, I wasn't gonna let the injury hold me back."
"If anything, I was gonna make sure that when I came back, I was better than ever."
After quickly coming to terms with his leg injury and beginning rehab, Waller turned his attention to the Draft and prepared himself for the possibility of a new home on the main roster. But despite his unrivaled confidence and his recovery period being shorter than expected, the 33-year-old was left to wait until the final moment to learn his fate.
"Those two Draft nights were hands down two of the hardest nights of my life," Waller said.
Proving He Belongs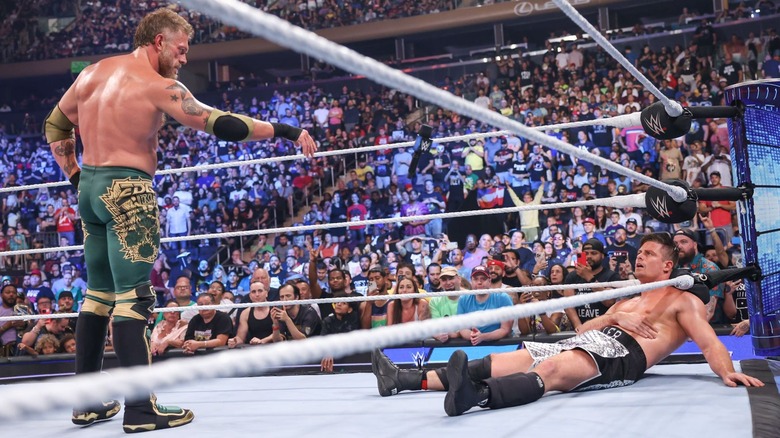 WWE
"If everyone had seen my reaction when I did get drafted – usually everyone is crying and happy – I wasn't ... I was frustrated that I was picked last. All the names that did get picked deserved it. I got to sit there with Indi Hartwell and hearing her name – as an Australian – that made me very happy. I felt like I was good enough, even with a broken leg, to get drafted. I ended up being the last pick and I kind of used that as a chip on my shoulder ... I work best when I feel like I'm up against a wall and I use that. I use the last pick as a motivation to show the world they were wrong.
"I've put on almost ten pounds of muscle [since the injury] ... I feel like I'm actually at my best right now. It kind of worked out with the Draft as well, because I started doing The Grayson Waller Effect and got to kind of introduce myself to the world ... it might have been a blessing in disguise."
Waller's immediate presence on the blue brand has been a breath of fresh air, while his in-ring "SmackDown" debut against the WWE Hall of Famer proved he can back up his smack talk once the bell rings.
If you use any of the quotes in this article, please credit "Out Of Character" with a h/t to Wrestling Inc. for the transcription.