AEW's Thunder Rosa Knows Criticism Is Out There But Doesn't Read Any Of It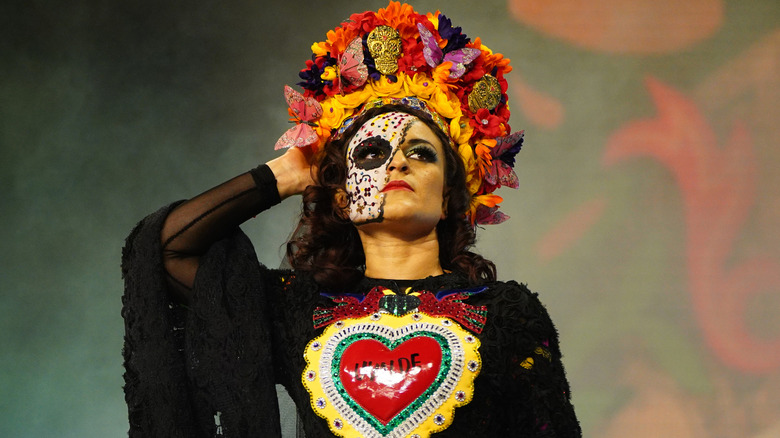 AEW
Out of sight, out of mind. That's the mindset that keeps former AEW Women's World Champion Thunder Rosa focused amidst criticisms on social media. On "Busted Open," Rosa explained how she steels herself against the churn of the rumor mill.
"I'm mentally preparing myself when I return to the ring," Rosa said, "because I know the criticism is gonna come out."
Rosa says that people said she was faking her injury and therefore she doesn't assume that she will get the best from the fans when she returns.
"I know the criticism is gonna be out there and I won't read it because I don't have time to read it," Rosa explained. "I have a team that does that."
Rosa said that her rehab and training have been painful, showing off the "needling" scars on her back to host Dave LaGreca.
"People don't see all the pain and trials and tribulations we go through as performers," Rosa said, warning fans of wrestling and entertainment alike that the people they talk about on social media are human beings. "People are getting very used to nonchalant [insulting people on social media] because they can't get into a physical altercation."
Rosa still hasn't returned from the injury she suffered last August which forced her to vacate her AEW Women's World Title, with her recognized reign ending in September 2022. AEW initially instated an interim women's champion for a time, which means Rosa did not officially relinquish her title until November.
If you use any of the quotes in this article, please credit "Busted Open" with a h/t to Wrestling Inc. for the transcription.