Ricardo Rodriguez Details Hard Times He Experienced After WWE Release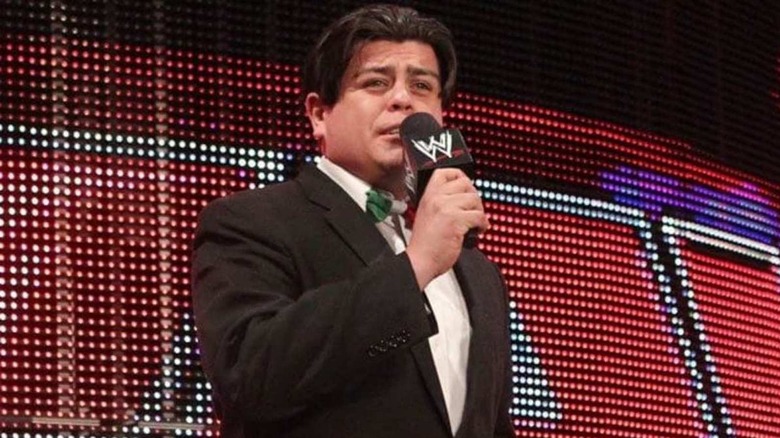 WWE
Addiction can rob you of many things. It can affect your health and your state of mind, and it can also affect your passions. Unfortunately for Jesus "Ricardo" Rodriguez, his addiction made his turn on his love of professional wrestling.
Despite being best known as Alberto Del Rio's personal ring announcer, Rodriguez has been a part of the pro wrestling business since 2006. Throughout his over 20-year career, he dabbled as a masked luchador, a ring announcer, a commentator, and a backstage producer for many promotions. But when he requested his release from WWE in 2014, he was ready to be done with all of it. Rodriguez described this difficult time on "Developmentally Speaking."
"When I called the office and I was like, 'Hey I'm done. I want my release,' at first, it was interesting because I was bitter and I was angry," he said. "I hated everything. I hated anything wrestling. I hated WWE. I was upset at everything. That's where my drinking got very heavy because I was trying to find an escape or a way to justify how I was feeling."
Ups and Downs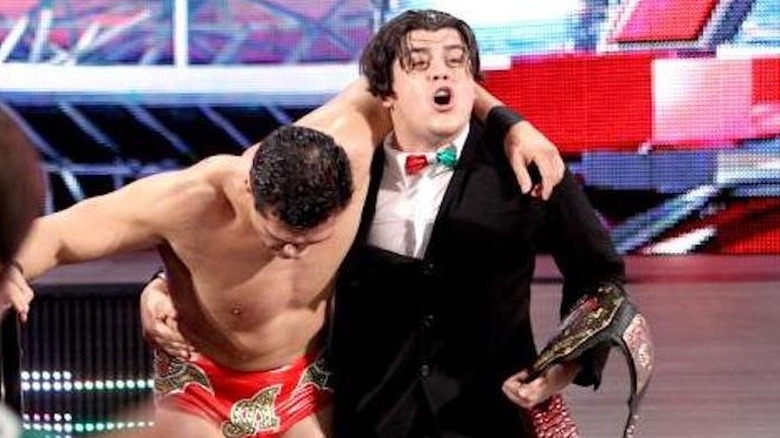 WWE
It wasn't long after this point when the opportunity to use his extensive knowledge started to turn things around. Rodriguez traveled to India to help The Great Khali establish a wrestling school and essentially kickstart an independent wrestling scene in that part of the world. From there, Rodriguez went through a roller coaster with his alcoholism while traveling to places such as Austin, Texas; Mexico City; Cairo, Egypt; and Los Angeles to help out at various wrestling schools and promotions. Although these ups also came with a series of downs.
"I would just move on to the next place, but during that time frame, I got very heavily involved with alcohol because I was always on the go," he continued. "I had nothing to keep me anywhere. And I just kept making bad choice after bad choice in life. Anywhere that I went, I would always find a way to find my fix of booze."
To this day, Rodriguez continues to navigate his way on his journey to sobriety. In March 2022, he returned to rehab to address his issues. He also announced a documentary titled "Wrestling With Recovery" to tell his story and started working as an agent for Major League Wrestling. He's also launching his own wrestling school in Lancaster, Pennsylvania with the intention of running shows in the fall.
If you use any of the quotes in this article, please credit "Developmentally Speaking" with a h/t to Wrestling Inc. for the transcription.