WBD Reportedly Pleased With AEW's Texas Chainsaw Massacre Cross Promotional Match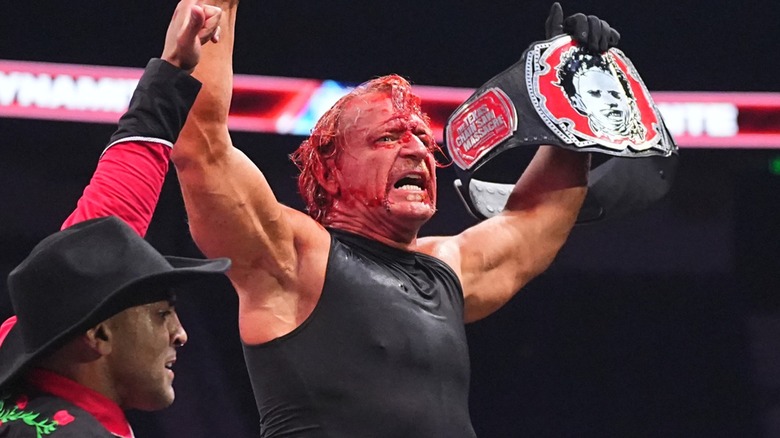 AEW
Things got a bit weird on "AEW Dynamite: Fight for the Fallen" last night when Jeff Hardy and Jeff Jarrett fought each other in a Texas Chainsaw Massacre Death Match. The promotional bout featured a bit of everything, with the list including tables, chairs, backstage brawling, a ton of outside interference, a bucket of blood, and a cameo from "Texas Chainsaw Massacre" villain Leatherface.
But most importantly, the match — which Jarrett ultimately won — was a hit with all the right people. Per PWInsider, Warner Bros. Discovery was very pleased with how the match went down on the show. In fact, higher-ups were reportedly so impressed that it's expected more promotional opportunities of a similar ilk will be sought out for AEW going forward.
Furthermore, the match was a big help in supporting the cause of aiding those affected  by the ongoing wildfires in Maui. As announced by Tony Khan, all money made from the match, which was said to be over six figures, will be donated to the Maui Food Bank, as will other proceeds from last night's "Fight for the Fallen" event. AEW's efforts to help out with the Maui wildfires won't end with "Dynamite," however, as "Fight for the Fallen" will continue with this Friday's "AEW Rampage" and "AEW Collision" this Saturday.