Booker T Looks Back On Lacey Evans' WWE Career Following Her Departure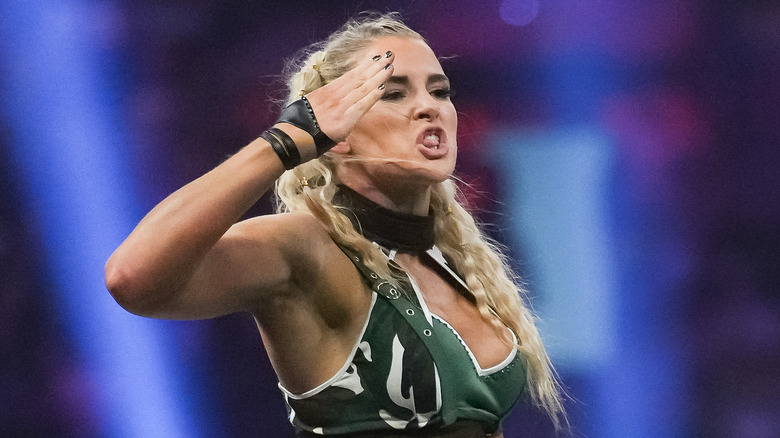 Alex Bierens De Haan/Getty Images
Lacey Evans experienced a lifetime of gimmick changes and heel/face turns during her four-year run on WWE's main roster, starting out as the heel "Sassy Southern Belle" who refused to wrestle inferior beings for the benefit of "nasties," and finishing up as the U.S. Marine Corps veteran determined to "go back to the basics." In between all that, it was implied that Evans was impregnated by Ric Flair — a storyline that was supposed to pay off with a match against Charlotte Flair at WrestleMania 37, only for the feud to be nixed after a legitimately pregnant Evans took maternity leave. 
On "The Hall of Fame," Booker T reflected on Evans' whirlwind of a WWE career, prefacing his remarks by wondering why "someone like Lacey Evans never got over," considering that she possessed all the tools to succeed — even the qualities prized by the superficial fan. "When she was doing the sassy vixen southern girl thing, I thought that was kinda cool," Booker said. "I wasn't too big into the outfits, the way she would come out, but then the role became kinda like, uh, Gorgeous Ladies of Wrestling-ish. It became almost like a gimmick, and then when you got ladies on the show like Bianca Belair, Charlotte Flair, Becky Lynch, and Asuka — just real people — it ... doesn't mesh well." 
Booker proceeded to compare the situation to the mid-1990s when the NWO took over the industry without having to rely on gimmicks, suggesting that Evans' over-reliance on them spelled the demise of her WWE career. That said, Booker wasn't willing to put the blame squarely on Evans, adding that he's unaware of the creative process behind her various WWE incarnations.
Booker Feels Maternity Leave Didn't Help Lacey Evans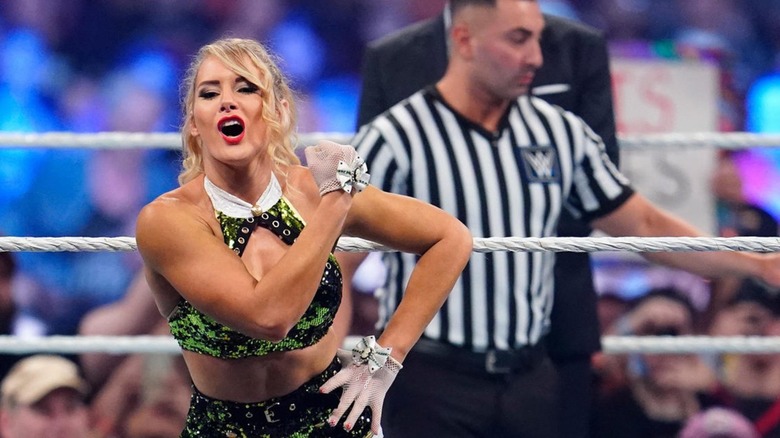 WWE
"Did Lacey Evans have talent? Yes, absolutely," Booker stressed. "Was she a good worker? She obviously was a pretty good worker, because I would have spotted it if she sucked in the ring. A lot of times, it's frustration, you know? The company not really ... you've heard they'll say, 'We just don't have anything for you.' You can get frustrated. We saw [it] with Toni Storm — same thing. She had been around [in WWE] but just couldn't find her footing." When asked if Evans could pull off a Drew McIntyre or Cody Rhodes by reinventing herself outside the WWE umbrella, Booker reiterated his comments about Evans being in the wrong place at the wrong time, implying that she would have succeeded in another WWE era.
"I don't think the Army character was a good fit in 2023," Booker opined. "We're not in any wars or anything [laughs] and it definitely had that feel to her [that] she was separated from the other top stars. I thought she could have been in that same mix at one point in time, but the time off [due to maternity leave] can be your worst enemy. With Lacey, I don't really think we got a chance to see any sustained run."
"I'm sad to see her go, man, but that's the way the old mop flop, you know?" Evans announced her departure from WWE last week. She would finish her career without ever winning a championship, including during her time on the "WWE NXT" brand between 2016 and 2019.