Bully Ray Expresses Concern That AEW All In Won't Have Lasting Impact On The Company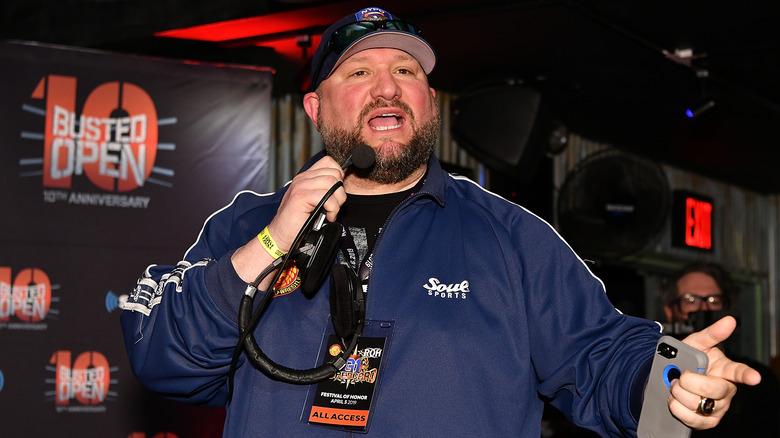 Slaven Vlasic/Getty Images
AEW's upcoming All In show is one that fans have been waiting with bated breath, but Bully Ray has certain reservations about the pay-per-view which will be held at Wembley Stadium. 
Ray, during a recent episode of "Busted Open Radio," said that AEW President Tony Khan is booking the show for the hardcore AEW fans, which may not attract casual fans or fans of other promotions.
"I think Tony is booking this show for the AEW diehard, the AEW faithful. I think he's booking this show for 'holy sh*t' chants, 'that was awesome' chants, as many five-star matches [as] he can get. I think that's the motivation behind this show," revealed the Hall of Famer. 
He also said that another possible motivation for AEW to host the show in England is to outsell WWE at Wembley. "I also think the motivation is, 'Oh, we put as many people in Wembley Stadium as the WWE did.'"
AEW star Jeff Jarrett recently said that All In could bring in unfamiliar fans to the product, but Ray has a different opinion as he questioned why casual or WWE fans would want to tune in to the All In show, aside from it being an event in a big stadium. 
All Out could help boost ratings more than All In: Bully Ray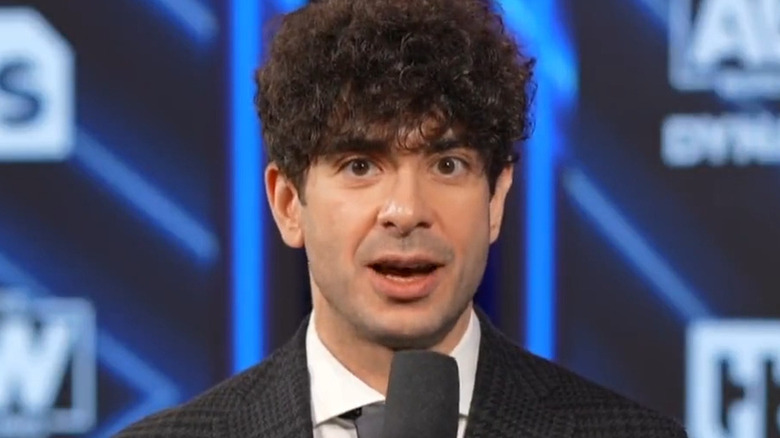 AEW
Bully Ray highlighted how viewership hasn't grown much for the company despite AEW bringing in many big-name stars, and that All In is not going to "move the needle" with regard to viewership.
"AEW has brought in every major star that you can possibly think of, short of John Cena, The Rock, Stone Cold Steve Austin, and The Undertaker, and people like that. Very few things have moved the needle and improved the houses for AEW," stated the Hall of Famer. "There's very minor movement and growth within the company. I think their goal is to put on a good show and bring some of the viewers back that might have got a little wishy-washy on the product."
He feels that the All Out pay-per-view, which will take place in Chicago a week after All In, could help boost ratings more than All In.
"My hopes [for All In] are [for a] big show, great show, fun show, fans go home happy, talent is happy with their matches," said Bully Ray. "I think All Out in Chicago has a better chance of helping ratings and restoring some faith in the company from the fanbase than All In does."
Ray stated that All In at Wembley Stadium is like one "monster" event, comparing it to the Live Aid concerts, and feels that it's a one-off show.
Bully Ray tells AEW to remind fans of All In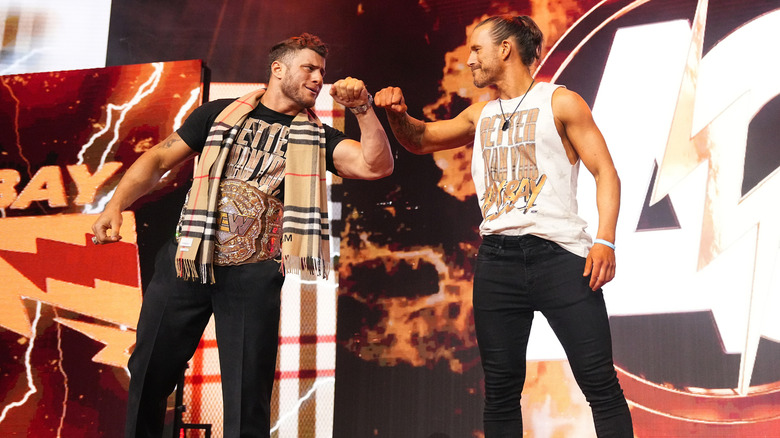 AEW
Another concern that Bully Ray has about All In is that AEW may not remind fans of what a great show it was, a criticism he had stated earlier as well. He wants AEW to take a leaf out of WWE's book by reminding fans about the All In show in future AEW television shows, which he says WWE often does, especially after WrestleMania.
"Every single segment that they had [WWE], had a last week vignette, where they reminded you what happened. The WWE is constantly reminding you of what happened," said Bully. "My concern for All In is that we're never going to be reminded of what happened. It's going to come, it's going to, it's going to be awesome and then that's it."
He also said that the crowd at Wembley Stadium is going to be "off the charts," highlighting how British soccer fans are a vocal and passionate audience. Despite his criticisms, Bully Ray gave props to AEW for hosting All In and said that the show is going to be memorable and will have great moments.
"Mind you, I'm not taking anything away from All In, because I know how AEW fans are. They listen in certain ways. They listen in ways in which they only hear what they want to hear, when they want to hear it. I think this is going to be an incredible show, an incredible night, hopefully with some incredible moments. A celebration of what AEW is up until this point," said the Hall of Famer.