Backstage Details On CM Punk/Jack Perry Clash Involving Glass Spot On AEW Collision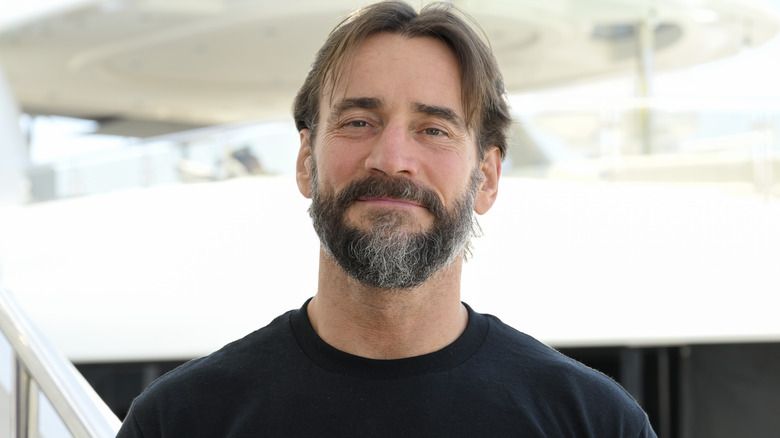 Michael Kovac/Getty Images
Give or take a stadium show called AEW All In that took place in Wembley Stadium this past Sunday, the biggest story in wrestling right now is the backstage altercation at the show between Jack Perry and CM Punk, which took place right after Perry's match with HOOK on the "Zero Hour" preshow. But every altercation has something that led up to it, and in this case, things started months ago, when Punk blocked Perry from doing a spot with glass on "AEW Collision," something Perry referenced during the HOOK match.
On "Wrestling Observer Live," Bryan Alvarez reported more information on the incident at "Collision" that ultimately led to Punk and Perry having to be separated on Sunday.
"The story was that when Jack Perry wanted to do this spot, CM Punk said, 'We're not using glass. We don't use glass around here,'" Alvarez said. "And the story was something like, 'CM Punk was afraid that Jack Perry was trying to do a spot where he would be cut up, so he wouldn't have to go to work.' So I heard that and was like, 'Wait a second.'
"Now, when I asked around, including from friends of the 'Jungle Boy,' I'd never heard that part of the story, that Punk thought he was not trying to go to work. I don't know if Punk said that, but what I was told was Jack Perry had a planned vacation. He was going to Hawaii. It had been approved. He ends up to 'Collision' and Punk just says, 'We're not going to do glass. It's too dangerous.'"
Why Perry Reportedly Believes Punk Vetoed Glass Spot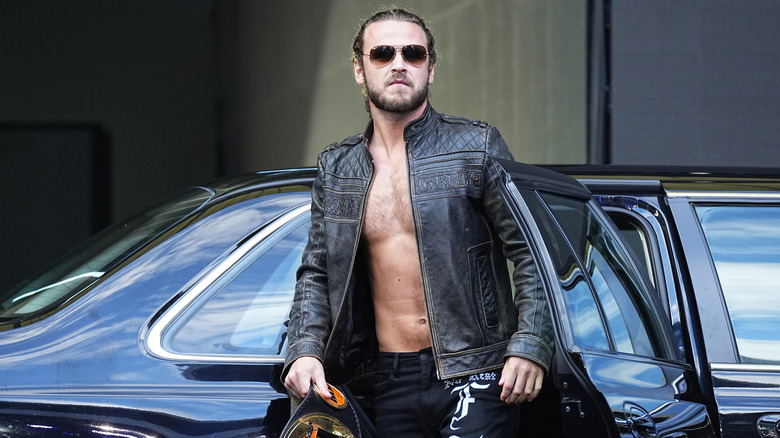 AEW
Further complicating the matter is Punk's rejection of the spot, something that was initially said to be backed by those within AEW, but, according to Alvarez, was a thing that Perry had already sought, and obtained, approval for days prior.
"The thing from the 'Jungle Boy' side was that he asked and got the spot approved on 'Dynamite,"' Alvarez said. "And they said, 'Yeah, you can do it.' He wanted to do an injury angle because he was going to be gone. I think it was something involving HOOK. And he was told, 'You can do the spot. Go rent the car. Get the car to 'Collision.' We'll do the pretape for everything. And away you go.' So he was given permission to do it by AEW ... and he, I don't know if he rented the car, I don't know what the situation was ... but he goes to the show, and then CM Punk told him, 'No.'
"Whatever CM Punk's [issue was], his idea was behind it ... 'We just don't want blood. We just don't want whatever,'" Alvarez continued. "The issue from the 'Jungle Boy' side was the belief that, 'I got this okay'd. It was cleared with the company. And then this guy didn't let me do it.' He felt, 'He's not letting me do it 'cause I'm friends with The Young Bucks.' That was in his mind, apparently. And that was the feeling from his side. Punk wasn't letting him do it because he didn't like 'Jungle Boy' because he was friends with the Bucks."
If you use any of the quotes in this article, please credit "Wrestling Observer Live" and provide a h/t to Wrestling Inc. for the transcription