Backstage News On Lack Of Travel Accommodations Provided To AEW Talent For All In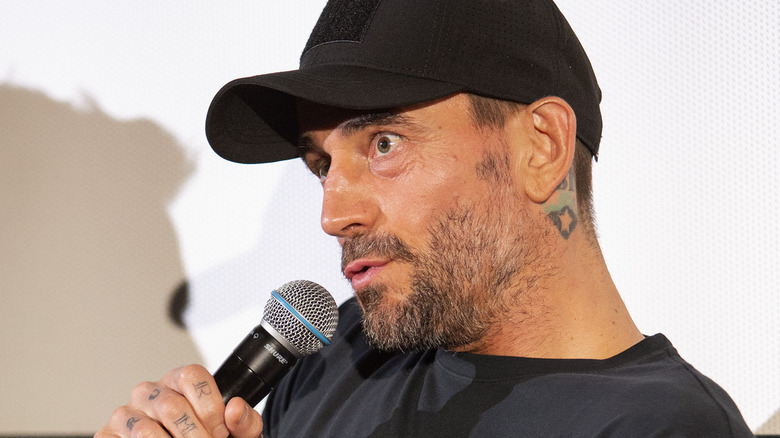 Barry Brecheisen/Getty Images
This past weekend saw All Elite Wrestling fill Wembley Stadium in London, England with over 81,000 paying fans, but the journey to Wembley was not without its issues, especially when it comes to travel.
PWTorch is reporting that wrestlers who had traveled internationally with WWE or even gone overseas for tours with New Japan Pro-Wrestling were underwhelmed by AEW's travel accommodations, with multiple wrestlers reportedly not picked up from the airport, as is tradition in WWE and NJPW. They were left to fend for themselves to either hire an Uber, (which was limited in London over the weekend) or to take a train, as AEW "Real World Champion" CM Punk did.
According to PWTorch, multiple wrestlers were disappointed and felt the lack of accommodations added stress to an already stressful weekend for the roster. Punk was not in a good mood at Wembley due to his travel issues, reportedly tearing into AEW President Tony Khan before getting into a physical altercation with Jack Perry over an on-screen slight by the former FTW Champion.
On "Wrestling Observer Live," Bryan Alvarez reported Punk's travel issues but presented two different versions of the story, noting that one side said Punk was unable to get in touch with anyone in AEW before opting to get on the public train and find his hotel, while another version of the story says Punk did get in touch with someone from AEW but opted to take the train anyway. Alvarez confirmed the limited supply of ride-share opportunities in London over the weekend.
Regardless of whether Punk got a hold of anyone in AEW or not, he and Perry are reportedly suspended by AEW following their altercation, meaning both men will miss this weekend's All Out pay-per-view in Punk's hometown of Chicago, Illinois.