Natalya Explains Why WWE Signed The Cavinder Twins, Compares Them To The Bellas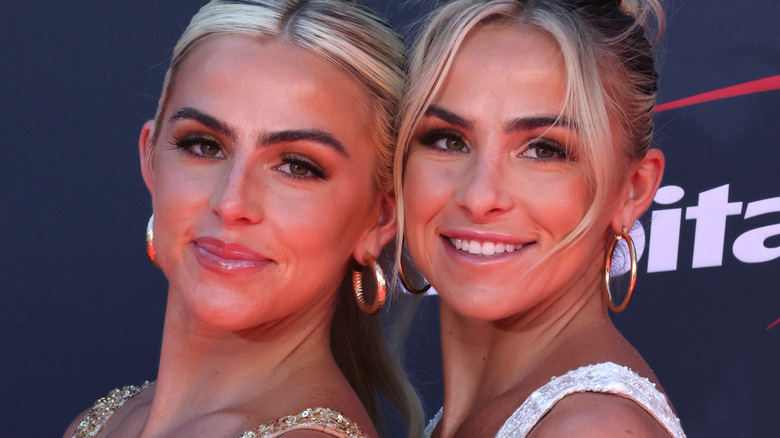 David Livingston/Getty Images
Former "WWE SmackDown" Women's Champion Natalya shares her perspective on why WWE was keen on bringing the Cavinder Twins aboard their NIL program.
During the latest episode of "Twin Talk," Natalya sat down with Haley and Hanna Cavinder to discuss her career in WWE, along with the Cavinders' potential futures in the company. After signing NIL deals with WWE in December 2021, Haley and Hanna began training at the WWE Performance Center earlier this year. On the June 6 episode of "WWE NXT," the sisters made their official on-screen debut as they joined Chase U in celebrating Thea Hail's massive battle royal victory. As WWE fans wait to see more of The Cavinder Twins, Natalya lays out the reasoning behind WWE's acquisition of Haley and Hanna. 
"WWE saw something in you guys, otherwise they would not have signed you because thousands of people every day try to come and work for WWE," Natalya said. "People ask me all the time, 'How can I get there? What do I do? What do I have to do? Do I join a school? Do I send in this? Do I have to know someone?' It's very competitive. It's very hard, and for you guys to get the attention and the eye of WWE, it's a huge testament to the fact that they see a lot in you guys — marketability, athleticism, personality, [and] how you get along with people. And the fact that you guys were in sports in a very high, high level shows them, hey, these girls can follow directions. They can be team players. They can be professional. They can embody everything that a WWE superstar embodies. Also, one thing I think that's great about professional athletes coming into WWE is that they have discipline."
Successors To The Bella Twins?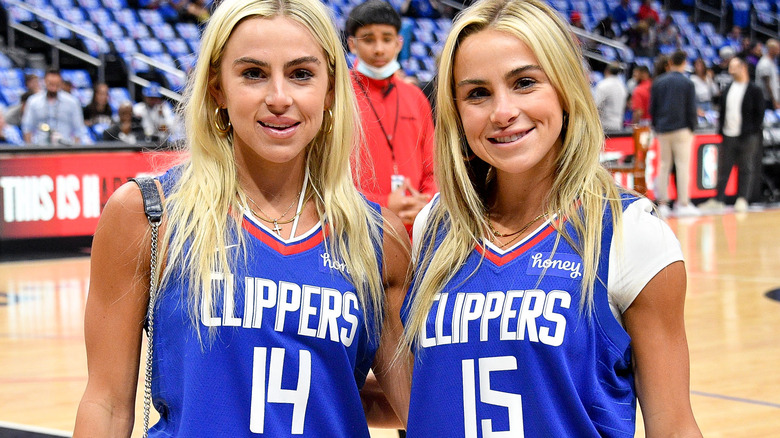 Allen Berezovsky/Getty Images
While Haley and Hanna are still in the early stages of their training, Natalya is confident that the two former collegiate basketball players can make a serious impact in the professional wrestling business, much like WWE Hall of Famers The Bella Twins (Nikki & Brie), whom the Cavinder sisters met at the 2023 ESPY Awards in Los Angeles.
"You kind of remind me of when I first met the Bellas, because the Bellas ... just wanted to dive in[to the training]" Natalya said. She later added, "I think personally, you guys could make it in the ring. I think that you would do really well in the ring because you've done really well in sports, and I feel like you guys are both very coachable. You have to really just let your guard down and be like, 'Listen, I'm just going to [learn].' We have amazing coaches in WWE. Our coaches are second to none. The Performance Center is second to none. It's an incredible place to learn and to grow and I feel like once you guys would have one practice, I feel like you guys would be hooked."
In a recent interview, Haley noted that she and Hanna were pushing themselves hard in training as they continue to adjust to the new athletic environment. Though their bodies are conditioned to withstand the physical demands of the basketball court, professional wrestling seemingly elevated that physicality to another level.
If you use any quotes from this article, please credit "Twin Talk" with a h/t to Wrestling Inc. for the transcription.