Tony Khan Thanks CM Punk For His Contributions To AEW, No Comment On Terms Of Release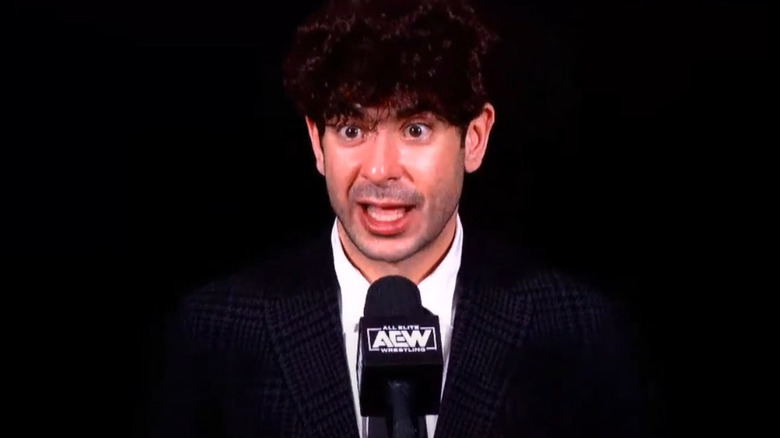 AEW
Tony Khan has appreciated CM Punk's contribution to AEW but hasn't disclosed any information about the terms of Punk's release.
On the post All Out media scrum, Tony Khan was asked if the former AEW World Champion has a non-compete clause as part of the terms of his release. Khan thanked CM Punk for his AEW run, but refused to divulge details about a non-compete clause.
"I don't want to discuss the terms of the separation, in that sense," said Khan. "I think it's best to say — first of all, I very much want to thank CM Punk, Phil, for everything he did for AEW as a wrestler. But, I don't think it was an easy decision for anybody on the discipline committee or for the outside counsel or for me to do something like that. But I do think it was the right move, and as far as what's going to happen in the future, I can't speak to that. I'm not the attorneys who interpret all that language."
Earlier in the media scrum, the AEW President ignored a question asked to him about the lessons he learned from the Punk experience, but he said in his first video statement about Punk's release that he felt that his life was in danger at All In. Punk hasn't spoken since his exit from AEW, but he is reportedly set to issue an "explosive" reply soon.