Why Booker T Says AEW Dust-Up With CM Punk Might Be The 'Death Blow' For Jack Perry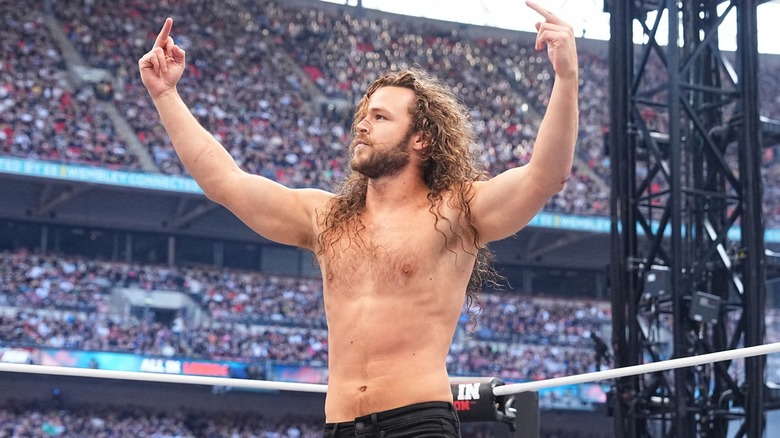 AEW
Professional wrestling is still reeling from the firing of former AEW World Champion CM Punk following a backstage incident with Jack Perry at All In. With Punk's firing, questions turn to what the future looks like for Perry, who is currently serving an indefinite suspension. On the latest "Hall of Fame" podcast, former World Heavyweight Champion Booker T did not mince words about his outlook for Perry's prospects.
"This could be a death blow to Jack Perry's career," Booker said grimly. "That 'out of sight, out of mind,' and then when he comes back, how much have they really missed him? His worth is gonna be immediately put right out there on front street." 
The WWE Hall of Famer is interested to see how people react to his absence with the subject of him not being well-received at all in pro-Punk markets like Chicago coming up. Booker reasoned that Perry's might have to remain in his current heel persona for the foreseeable future if that winds up being the case.
Perry has not been backstage in AEW since All In, asked to leave Wembley Stadium after the Punk altercation. Tony Khan has insisted that there is still an ongoing investigation as to what transpired yet has offered up no details as to when it might conclude. Perry and Punk scuffled after Perry made pointed remarks directed at Punk during his Zero Hour preshow match with HOOK, all of it stemming from a disagreement about using real glass for a backstage stunt in the weeks prior.