Dave Meltzer On Gable Steveson's World Championships Decision, NXT Roster Removal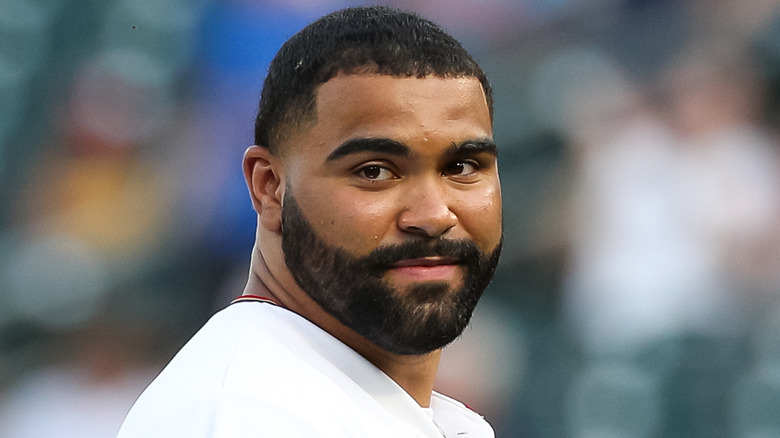 David Berding/Getty Images
Questions surround WWE prospect and Olympic gold medalist Gable Steveson's future in professional and amateur wrestling.
USA Wrestling announced on Wednesday that Steveson will not participate in next weekend's Senior World Championships. It's the first of three phases of qualification for the 2024 Summer Olympics.
According to Dave Meltzer in this week's Wrestling Observer Newsletter, Steveson's pulling out of the competition "was a WWE decision." This is despite the fact that the company allowed Steveson to compete in the Final X tournament in June, where he won his weight class to qualify for the Senior World Championships. Steveson also competed in the U.S. Open Wrestling Championships in April, winning that tournament in dominating fashion.
Steveson has been under contract with WWE since September 2021 when he signed the first NIL deal in the company's history. His signing came just over a month after he won the gold medal in men's freestyle wrestling in the super heavyweight category at the Summer Olympics in Tokyo.
The NIL contract with WWE allowed Steveson to continue competing in amateur wrestling for the University of Minnesota, and he went undefeated in 2022 en route to an NCAA Division I National Championship. Steveson made a handful of appearances on WWE programming and was even drafted to "Raw" during the 2021 WWE Draft. However, he never appeared on the brand and after months of speculation about his progress in the company's developmental system, he resurfaced in "NXT," making his in-ring debut against Baron Corbin in July. To this point, it's the one and only match of Steveson's professional wrestling career.
Meltzer reported that Steveson has officially been removed from the "NXT" roster, indicating there are no immediate plans for him on the brand. His profile is still listed among the "NXT" talents on WWE's website.