Freddie Prinze Jr. Says Recent WWE Raw Match Broke His Heart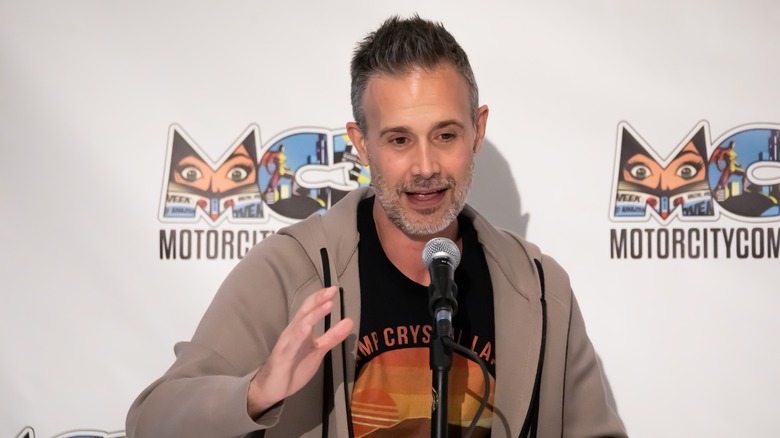 Brandon Nagy/Shutterstock
Freddie Prinze Jr. has stated that the Intercontinental Championship match between GUNTHER and Chad Gable broke his heart after witnessing Gable's children tear up following their father's loss. 
During a recent edition of "Wrestling with Freddie," Prinze Jr. said that both stars put on a phenomenal match, which headlined the September 4 edition of "WWE Raw." Gable's kids were seated by the ring during the match, and witnessing their tears after the loss left the ex-WWE writer feeling sad.
"This match broke my heart because his kids were in the crowd. Oh my god, it ripped me apart," said Prinze Jr. "This match was everything I hoped it would be. It was everything it was supposed to be. Both guys looked phenomenal, and those sons of bi**hes cut to his kids when he lost, and his little girl just like [cried] ... at least they cut away fairly quickly. But they let you see her vomit emotion and tears come out."
He feels WWE could use the footage of Gable's children crying if the former Olympian wins a singles title in the future. Freddie Prinze Jr. said he loved the match and declared it the best match of the week, which was a sentiment echoed by those backstage in WWE as the two stars got a standing ovation after their match.
GUNTHER retained his title against Gable, despite the challenger coming close to winning and dethroning the Austrian star. The victory ensured that GUNTHER became the longest reigning Intercontinental Champion in the title's history, surpassing the 454-day record held by Honky Tonk Man.
But it seems that the storyline between GUNTHER and Gable isn't over yet, as evidenced by the promo cut by the latter on this past week's "Raw," where he vowed to win the title after pushing GUNTHER to the limit in their match.