WWE's Santos Escobar Details Previous Exchanges With Vince McMahon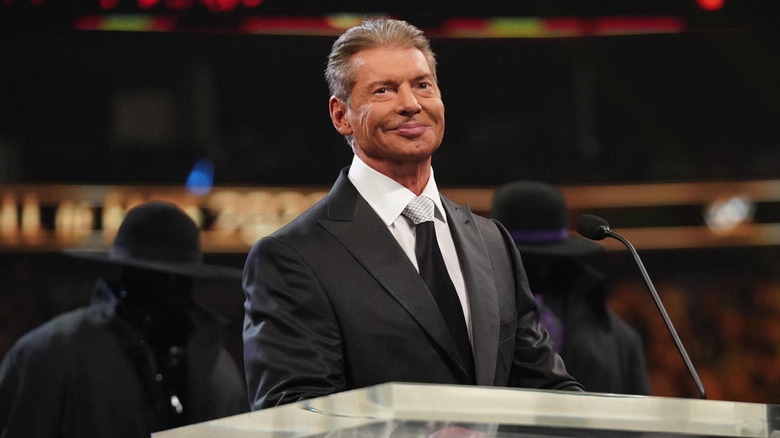 WWE
WWE star Santos Escobar has opened up about his long-standing dream to join WWE and his interactions with Vince McMahon.
The "WWE SmackDown" star was a recent guest on WWE's "After The Bell" podcast, where he spoke about a wide range of topics, including his brief meetings with McMahon. Escobar detailed why it was important for him to meet the former WWE CEO.
"I've met Vince McMahon three or four times in my life, but it was always in passing. It was never like ... we never had at least 20 seconds to acknowledge each other's face," explained Escobar. "This was important to me. Why? Because I live in a world of his creation."
He recalled meeting McMahon when WWE performed at the Madison Square Garden in New York last time around and asked LWO compatriot Rey Mysterio to introduce him to the former WWE Chairman.
"So the last time we were in Madison Square Garden, I learned he was there. I just couldn't let this opportunity go by. And I told Rey [Mysterio], 'Hook me up with Vince.' And sure enough, we found out where he was and I had the opportunity to meet the creator of the universe I live in. I know it's deep, I know it's probably too much, but in my eyes, growing up, wishing, wanting, needing everything I have now, it's clear to me that I had to meet the man," said Escobar.
He revealed he didn't tell McMahon about his lifelong dream to be a part of WWE, but says that he will do so the next time he comes face-to-face with him.
Escobar on his WWE tryout in 2011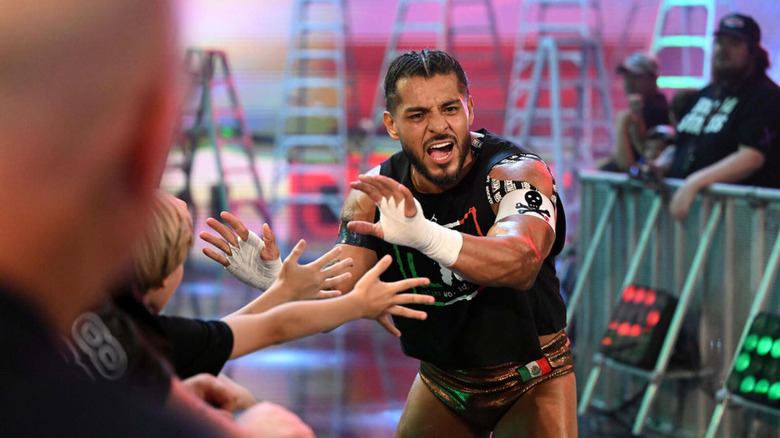 WWE
During the interview, Santos Escobar also disclosed that he had a tryout with WWE back in 2011, but wasn't signed by the company. He then talked about his journey to the promotion after dominating the Mexican wrestling scene and finally getting the opportunity to join WWE in 2019.
"My story, easily, I shouldn't be here. Born and raised in Mexico ... and this is important and I always stress this. Why? Because I should be here. It was very hard for me to get here. I did a tryout in 2011, I think the first 'Raw' in Mexico City," revealed the former "NXT" Cruiserweight Championship. "Nothing happened. I sort of gave up back then and said, 'I'm going to get over here first, I'm going to dominate the Mexican industry first, and we'll see.' Time went by and nothing happened. Eventually, the opportunity came and to me was, wow, all those people that inspired me, created a flame, a hunger in me that never died."
Escobar also has a message for his fellow Mexicans, inspiring them by stating that they can accomplish whatever they want, just like he did by working hard and realizing his dream of wrestling in WWE.
The 39-year-old first featured in "NXT" after joining the company in 2019, before being moved up to the main roster in 2022, and later joined the new incarnation of Latino World Order.