Brandi Rhodes Discusses 'Hurtful' Moments In AEW, Criticisms Of Women's Division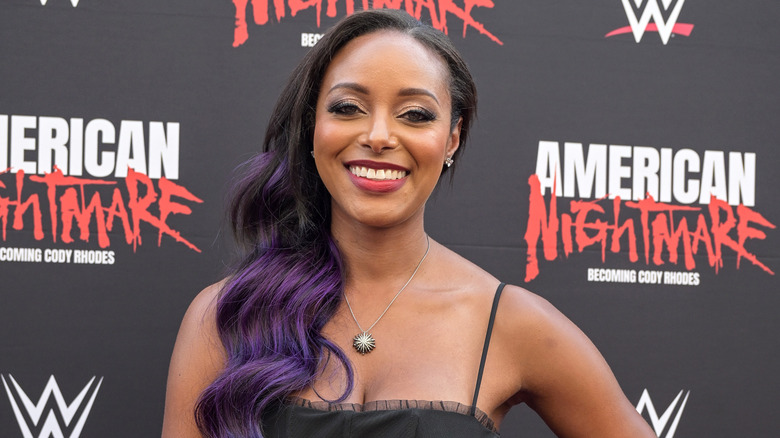 WWE/Getty Images
Former AEW performer and executive Brandi Rhodes was once a representative for the company's women's division, often meaning she'd take the brunt of criticism for the division. During a recent interview with "Ring The Belle," Rhodes opened up about her role in the promotion.
"I really did just want to be somebody who was there for the women to kind of run things by," Rhodes said. "Sometimes it's tough to talk to men about what our issues are, or what we're trying to do. So I kind of wanted to be there to bridge the gap, and I think in the beginning things worked out really well with that. And, you know, I don't know if they stayed [working]."
Rhodes departed AEW in early 2022 alongside her husband, Cody Rhodes, who went on to return to WWE. Elaborating on her time in the company, Brandi revealed what element of the criticism bothered her the most.
"What was the most hurtful about it, to me, was not that people looked to me and said, 'Hey, do something about this, or 'Maybe this is your fault,' but that no one stood up and said that it's not," Rhodes continued. "There were plenty of people that I felt like could have stepped in and said, 'Hey, you guys, this is a joint effort. This is not all on this one person.' But that never was done, and never was said. To this day, I feel like this is the first time I'm talking about that. That was hurtful."
While some expected the former AEW star to join her husband in WWE, Rhodes gave an update on her wrestling status last month, confirming that she was officially retired. She does, however, have plans to open her own yoga and pilates studio sometime this year.