Adam Copeland Addresses Whether AEW Run Will Be His Last In Wrestling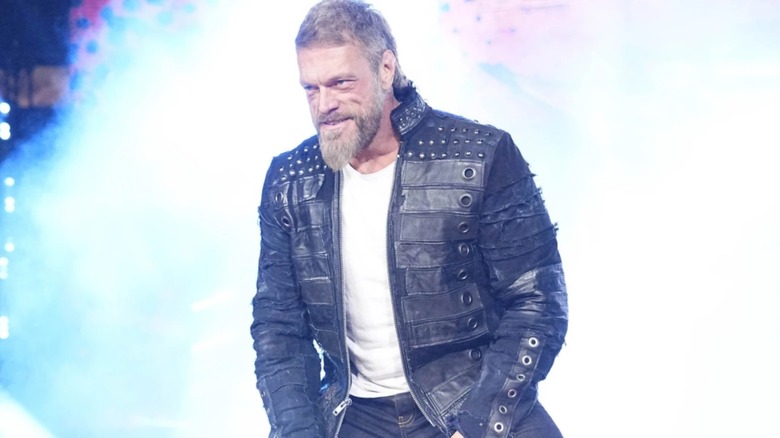 AEW
Edge may be a distant memory, but Adam Copeland is here to stay. The WWE Hall of Famer burst onto the scene in AEW in a big way this past Sunday at WrestleDream, and he looks to be a consistent presence for the promotion going forward, with an appearance this Wednesday on "AEW Dynamite" and his first match in AEW, against Luchasaurus, scheduled for next week's "Title Tuesday" edition of AEW's marquee show. "The Rated-R Superstar" revealed in an interview with "CBS Sports" that he wants to make the most of working for his new promotion, mostly because he believes this will be his last major run in wrestling.
"I think that's a very safe thing to say because I know how much work it's going to take to be able to pull it off," Copeland said. "I know that. I'm not in any way trying to fool myself into thinking I'm just going to trot through this whole thing. It's going to be hard. It's going to be a lot of hard work. I enjoy hard work. I always have. It's how I'm wired. It's what I was born with. It's in my DNA. So that's super fun. But I'm also a realist and I understand that I'm not going to be able to maintain it for a super long time."
'I want to try and maximize what I still have left'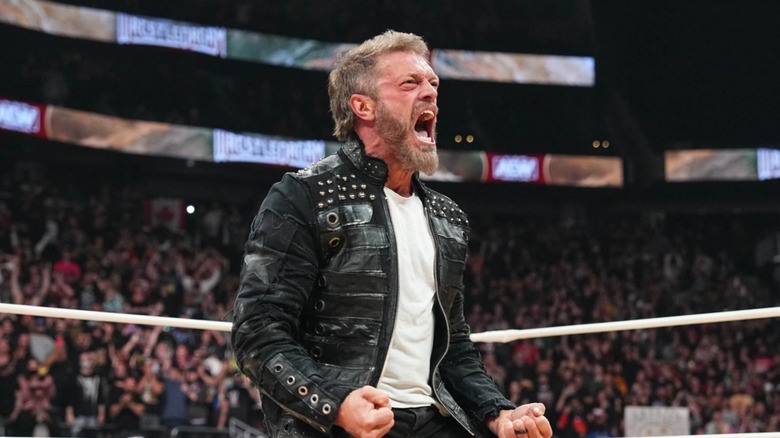 AEW
If this is his last run, Copeland's fans came take comfort in the fact that he plans on being producing a decent amount of wrestling, as AEW owner Tony Khan has revealed that the former WWE Champion will be featured often on both "Dynamite" and "Collision." And Copeland is ready to give it his all for this last stand of his career, for however long he is able to hold up as a performer.
"I want to try and maximize what I still have left," Copeland said. "If that's one year, if that's two years, I want to do it as much as I can while I still feel like I can. I know that's going to be hard and I know that's going to take a lot of work physically. I know there's a different fallout now, but I know all of those things and I really just want to weigh the glory of this thing as much as I can."