Adam Copeland Addresses WWE Relationship After Signing With AEW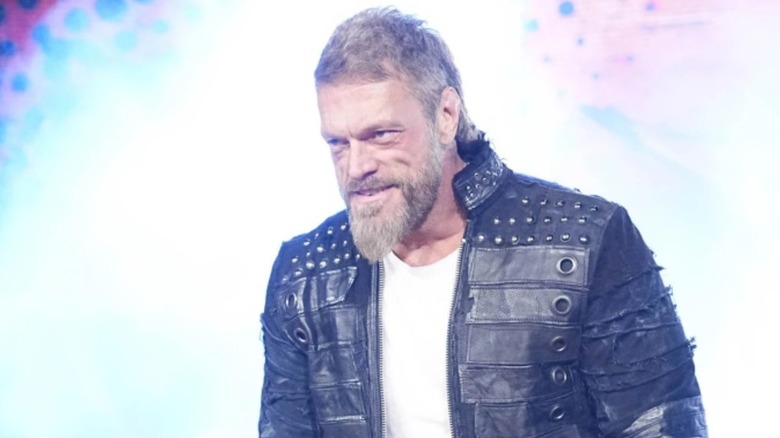 AEW
Adam Copeland is ready for the next stage of his career after debuting for AEW Sunday night at WrestleDream. But that doesn't mean he has forgotten about all the time he spent in WWE and its place in his life. In an interview with Sports Illustrated, Copeland went out of his way to express his gratitude to WWE for all they had done for him.
"I am so thankful for every aspect of my career, and I'll be forever thankful for the WWE," said Copeland. "It was the only place I wanted to work. We reached a place where we'd done all we could do together. And I guarantee you this — they're not mad. I'm not mad. I've received so many texts from the office, from the travel department, from the talent relations department, from the music department, from the performers, from the big suits, and none of them are mad," he continued. "They're happy for me. And I'm happy. They're going to continue to crush it, too. And I have more of an opportunity to help the entire wrestling business in AEW."
Copeland is said to appear regularly on both "Dynamite" and "AEW Collision" going forward and will wrestle his first AEW match next Tuesday against Luchasaurus. 
While a number of factors came into play in making the decision to switch companies, Copeland hasn't been shy about wanting to work with long-time friend Christian Cage again. He reiterated that his two daughters, Lyric and Ruby, helped him realize that was very important to him.
"I sat with this decision for a while," Copeland said of signing with AEW. "It wasn't a quick overnight thing. When I looked at this on paper, it was a no-brainer. But I was thinking with my head and my heart, and those two things don't always agree. My girls helped me see clearly on this decision. They love the idea that I get to work with Uncle Jay [Christian Cage], who is my best friend. My girls made it all make so much sense for me."