Dave Meltzer Explains Why He Thinks Will Ospreay Won't Sign With WWE Full-Time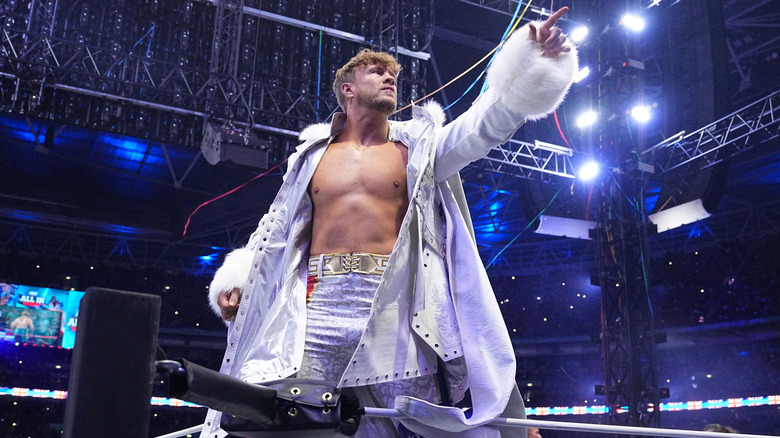 AEW
Will Ospreay's contract with New Japan Pro-Wrestling expires in February, and according to the Wrestling Observer's Dave Meltzer, the IWGP United States (currently U.K.) Champion has two options, realistically.
"He wants to live in England, so the deal is that for him to go to WWE, it would not be full-time," Meltzer told "McGuire on Wrestling" recently. "He still could fly in and stuff. But the best thing from his standpoint would be for them to get that Europe thing going and just make him the frickin' star of the whole thing. Obviously, Will Ospreay is going to be a very sought-after wrestler and normal rules ... is that you pay a certain amount for 'NXT' guys and obviously they will not get him for ... six times that money ... AEW's gonna offer him a good deal. I think it's AEW or WWE. I just don't see New Japan being able to afford him at this point."
While Meltzer thinks that AEW will be the best option for the British star, he understands that Ospreay is playing coy with all promotions at the moment.
"I'm relatively certain he hasn't made up his mind," Meltzer said.
Ospreay has been appearing on AEW programming lately, even making a very definite point about his contract status on a recent "Dynamite" episode during the build to AEW All In at Wembley Stadium on August 27, where Ospreay wrestled Chris Jericho in front of the historic crowd. Ospreay is set to wrestle for Impact Wrestling later this year, as he'll appear during Bound For Glory weekend.