Thunder Rosa Reacts To Jade Cargill's WWE NXT Appearance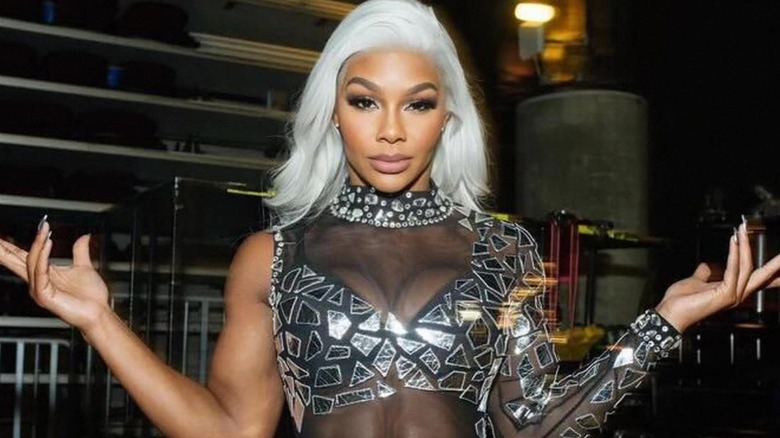 WWE
The signing of Jade Cargill to WWE has been at the top of the wrestling news cycle since it was announced the former AEW star was headed to WWE after her contract expired. Fans have been excited to find out what brand Cargill will end up on, with the star appearing at WWE Fastlane, where she was greeted by Triple H, as well as on Tuesday's widely viewed, star-studded episode of "WWE NXT."
Many stars of the company Cargill was formerly part of have been wishing her well, mostly recently Thunder Rosa on an episode of Busted Open Radio. Rosa was discussing the impact of Tuesday night's episodes of "NXT" and "AEW Dynamite" going head-to-head, due to "Dynamite" being moved by Major League Baseball playoffs. Rosa said she was thrilled to see Cargill's appearance on the WWE show during all the hype.
"When you have your friends, just promote your friends and be happy [for] what's happening for them. I want to give a shout-out to Jade Cargill. She looked like a million dollars again," Rosa said. "She's all in my feed, all up in my feed. She's doing something else and it's like... I mean, I don't know man. Like if I go to somewhere else, I want to be treated like that. Like a superstar. So it's really cool to see that and my blessing to her and I can't wait to see her in the ring, and I can't wait to see what they have for her."
Who Won? The Fans!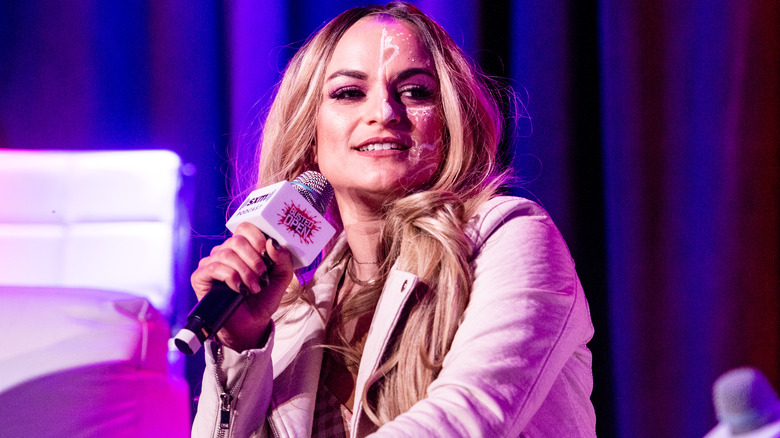 Timothy Norris/Getty Images
As for what some wrestling fans were calling the "Tuesday night war," Rosa herself was extremely excited about it. When inquired about who won that night, Rosa emphatically said "the fans."
"When was the last time you can talk about the wars in professional wrestling?" she said. "This was exciting because everybody was talking about it, everybody is like, 'I'm going to DVR it! I'm going to do this, I'm going to do that.' We were promoting the crap out of it. Me personally, like on everything, I did so many live feeds. And you think, like I said, I think it's important we promote where we work at and that we promote the product that we work at, regardless."
Both "Dynamite" and "NXT" were loaded up with huge names and key matches on Tuesday night, but when the ratings were released on Wednesday, it was WWE who won the "war." "NXT" drew 921,000 viewers and a 0.30 in the coveted 18-49 demo, while "Dynamite" drew 609,000 total viewers, and a 0.26 in the 18-49 demo.