Konnan Contrasts This Notable Aspect Of CM Punk And Edge's AEW Debuts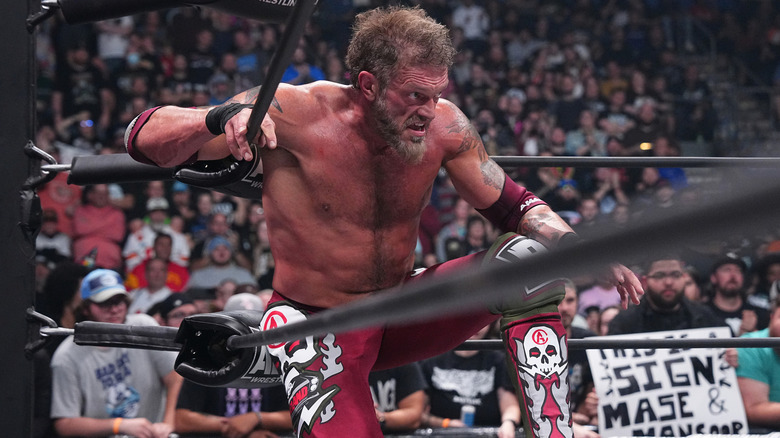 AEW
Konnan feels that Adam Copeland hasn't had the kind of impact CM Punk had in AEW, stating that the ratings should've been better following the Hall of Famer's AEW debut. 
On a recent edition of "Keepin' it 100," a fan wrote in stating how Copeland's debut hasn't done anything for the ratings, and questioned if Tony Khan possibly bringing in Mercedes Mone would help the promotion's viewership. Disco Inferno, who was also on the podcast, disagreed with the fan's opinion and said that it's too early to judge Adam Copeland's impact on AEW as he has been in the promotion for a very short period of time. Konnan, though, feels it's justified to ask why Copeland's addition hasn't moved the ratings, and compared his debut with that of Punk. 
"Here's the thing, when Punk came back, he did do a spike in the ratings. Edge [Adam Copeland] didn't," said Konnan. "It should have been a little bit higher [the ratings following Copeland's debut]. This is Edge's first time there and that is something big. And as a fan [they'd be excited that] 'Edge is going to be at the next show.' Why didn't they have a better house? It's a question that needs to be asked."
Disco also argued that AEW has been going head-to-head with the MLB playoffs, which could be a reason for the drop in ratings. He also added that there's no buzz in AEW presently, which is a problem for the promotion.
The October 4 edition of "AEW Dynamite," which was Copeland's first show since his debut at WrestleDream, saw a 6% drop in viewership from the previous week, with a total 800,000 viewers. The following week's show, which went head-to-head with "WWE NXT," had a sharper fall, with 609,000 tuning in to the show. But, "Dynamite" improved drastically this past week, with a 48% increase in viewership as 901,000 viewers watched the show.