AEW's Chris Jericho Goes Off On Social Media Troll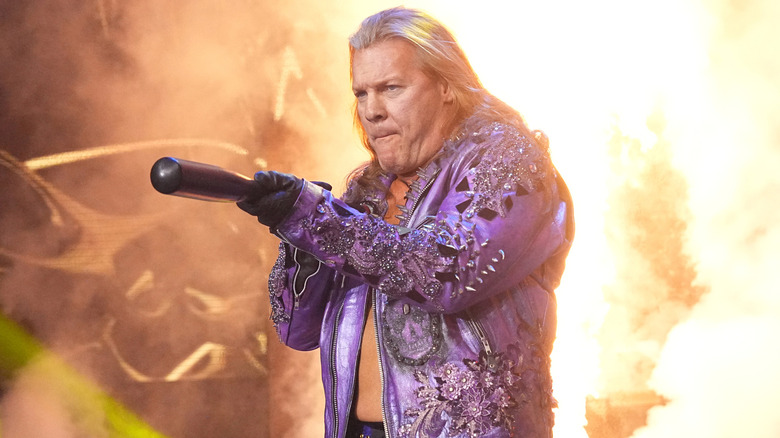 AEW
Late last night, former WCW star and AAA booker Konnan found himself the target of a social media troll account, with the user harassing the veteran wrestler on X over his support of the COVID-19 vaccine. Konnan made the decision to respond, stating that the vaccine saved his life and calling the poster's comments irrelevant. After being tagged by the poster at the top of the thread, AEW star Chris Jericho chimed in with his own words about an hour later.
"F*** right off," Jericho wrote. "You wanna talk s*** to my bro K-Dogg? I'll give [you] my address and we can discuss [it] in person. And I'm totally serious. DM me motherf***er. [I'm] following your b**** ass now."
The account in question seems to be focused on spreading conspiracy theories related to the COVID-19 pandemic, which Konnan contracted in early 2021. He would go on to face a number of complications following his bout with the illness and is currently awaiting a kidney donation.
Jericho also addressed another X user last night, with the poster referencing Jericho's career and the recent tweets of AEW CEO Tony Khan. The user stated Jericho will never wrestle another "meaningful match" in his career, and that the past week had been full of "nonsense tweets."
"Hey Don," Jericho said. "F*** right off."
The AEW star's responses come following Jericho's defense of Khan's online activity in recent days. Leading up to and in the aftermath of last Tuesday's head-to-head battle between "AEW Dynamite" and "WWE NXT," Khan was vocal on social media regarding the rivalry between the two companies. Earlier this week, Jericho stated that Khan would run the company the way he saw fit, and that included being active on social media.