Nia Jax Explains Why Initial WWE Release Was The Best Thing That Ever Happened To Her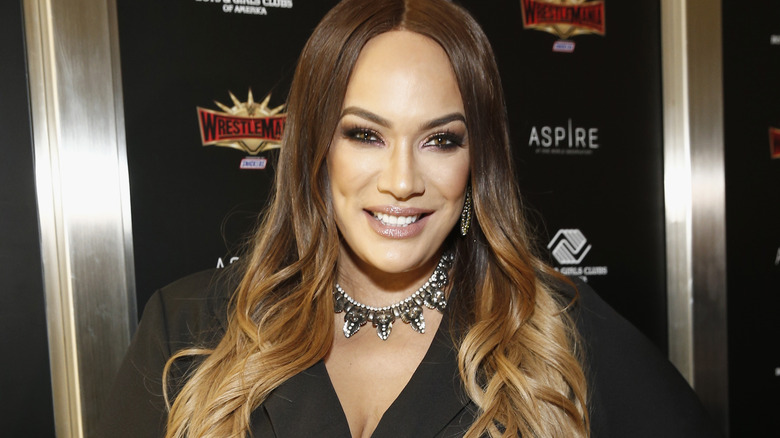 Brian Ach/Getty Images
While Nia Jax was initially shocked by her release from WWE in November 2021, her time away from the wrestling scene provided her with some valuable growth opportunities. During a recent episode of WWE's "After The Bell" podcast, Jax revealed that her hiatus from the ring opened up a path for her to look inward and rediscover herself.
"I was pretty shocked too, with my time away, and it happened to become one of the best things that ever happened to me," Jax said. "I was able to really deep dive into finding myself again ... When you're in the bubble for so long, you kind of get lost in the sauce of WWE. It's a big, I don't want to say drug, but it's a bubble. You're in a bubble and you're stuck in the WWE world and you don't really see outside. You have your blinders on. Being released gave me the time to actually dive back into myself and figure out what I want and what I want to do."
In addition to her self-reflection, the time off also allowed Jax to invest in some farmland – 40 acres to be exact. As Jax continues to cultivate her land, she's now acquired a llama, a goat, a pig, and roughly 30 to 40 chickens. Once the proper fencing is installed, Jax intends to bring in some dairy cows, too. Jax previously mentioned that she is also aiming to utilize the area as a shelter of sorts for rescue dogs in the future.
Jax made a return to WWE last month, interfering in the WWE Women's World Championship match between Rhea Ripley and Raquel Rodriguez on "WWE Raw." Now, Jax will have an opportunity to challenge for the title herself at WWE Crown Jewel, where she competes in a fatal five-way title match. 
If you use quotes in this article, please credit "WWE After The Bell" and provide an h/t to Wrestling Inc. for the transcription.