Molly Holly Discusses Some Of The Positive Changes In WWE Since Her Career Ended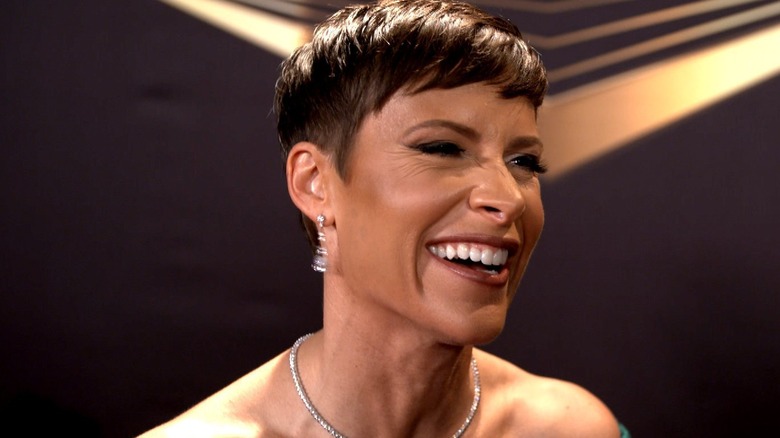 WWE
Molly Holly currently works behind the scenes for WWE as a producer, getting to see first-hand the differences in the company today from her time as an in-ring performer. WWE has moved forward in many ways, such as by giving women more time in the ring and introducing the Wellness Policy. The latter is something that fans typically relate to drugs, but Holly pointed out that it provides talent with access to mental health help should they require that. 
"The performers are free to speak up if they need some extra time off," Holly told The Messenger. "If they're feeling overwhelmed. There's a lot of support for them."
Holly admitted that mental health wasn't talked about much during her own in-ring career, but it's more common nowadays. It is something that society generally has opened up about more, with people talking about their struggles more publicly, with the likes of Bryan Danielson, Roxanne Perez, and Bianca Belair sharing their mental health struggles and experiences. 
"Being backstage now, I can see how the culture has changed," Holly said. "How WWE has changed, and I feel that all of the performers now are very well supported."
The company is attempting to provide more open transparency for its talent to talk about things, with counseling being made available to people on a 24/7 basis should they wish to seek it. Of course, life on the road isn't an easy situation with the added political stress that can come with being a WWE Superstar, so having this private service is certainly a positive.