CM Punk Addresses WWE Survivor Series Rumors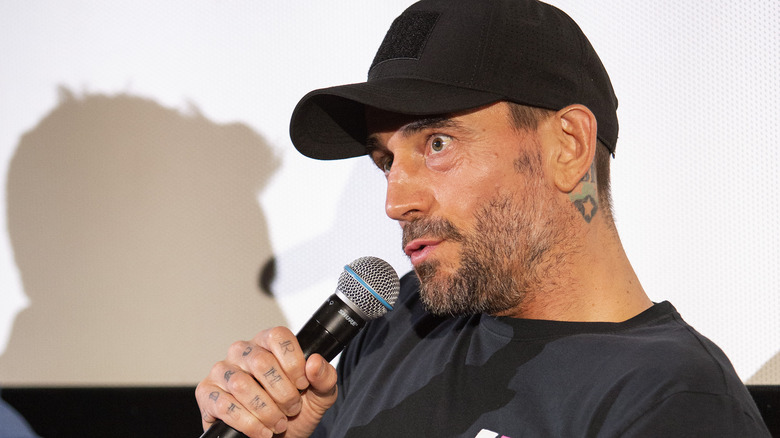 Barry Brecheisen/Getty Images
WWE is heading to Rosemont, IL for this year's edition of Survivor Series and wrestling fans are transfixed on the possibility of former AEW World Champion CM Punk possibly returning to WWE at the November 25 Premium Live Event. In an interview with Dan Bernstein and Lawrence Holmes on "670 The Score" in Chicago, Punk was asked point blank if he'd be at Survivor Series in the Allstate Arena.
"I think it's sold out," Punk said. "I think tickets are hard to get." The former WWE Champion had no intention of letting down WWE fans, but he's currently dealing with what he considers far more pressing matters.
"I have an injury in the family," Punk explained. "My dog [Larry] blew his dog ACL. I'm literally just spending my time with him. I know that sounds crazy, but he is my son, and I take care of him and treat him as such." This would corroborate recent reports that neither WWE nor CM Punk were in talks with each other for a return at Survivor Series. 
Outside of a brief time as a co-host of "WWE Backstage," Punk has not wrestled for WWE since he infamously walked out of the company the night after the 2014 Royal Rumble. WWE had been hypothesized as a possible landing place for the ousted AEW talent, but there have also been suggestions that Punk could join Impact Wrestling. Punk was recently backstage for Impact's Bound For Glory event in Cicero, IL. Punk's longtime friend and former AEW producer Ace Steel also recently had a tryout as a producer for Impact.