Paul Wight Opens Up About AEW Commentary Gig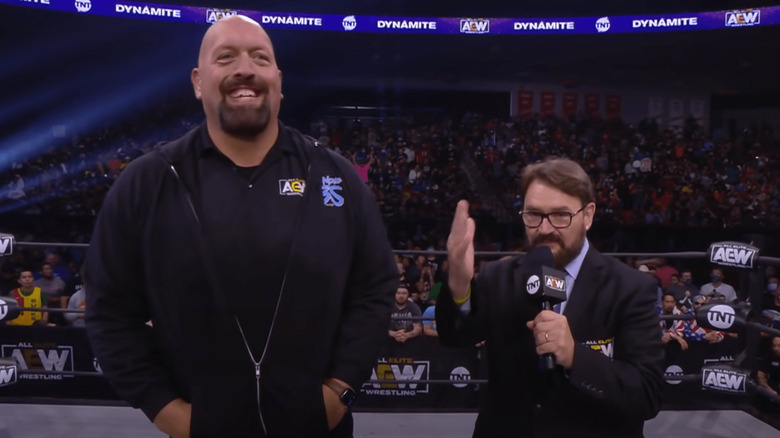 AEW/YouTube
AEW's Paul Wight has stated that he would love to return to the commentary booth in AEW, and feels that he can help the product and put over stars with his analysis.
Wight was a guest on the "Battleground Podcast," where he was asked if he has any desire to return to the announcer's table. The veteran star explained that one of the reasons why he quit WWE was to pursue other opportunities in the pro wrestling industry, one of which was commentating.
"Absolutely [his interest in returning to commentary.] That's one of my main reasons for kind of pursuing other things. I mean, where I worked before [WWE], I was a brand, I was an entity, and I filled specific roles, and sometimes it's very difficult to break outside of those roles because it's such an organized machine that they've got certain places for everyone and this is your place," said Wight. "Tony Khan was really great to give me that mobility and that fluidity to try different things. I didn't know if I'd be good at commentary. I only did commentary maybe one or two matches like over the years of my career before. But I knew I had a feeling for it, I knew that I liked it."
After signing with AEW in early 2021, Wight took on the role of commentator of AEW Dark: Elevation, the promotion's YouTube show, alongside Tony Schiavone.
Wight on how he can help AEW stars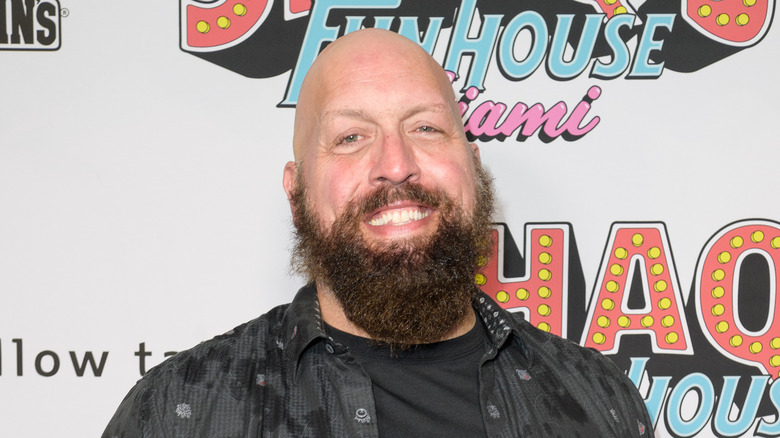 Jason Koerner/Getty Images
Paul Wight explained how he can make a difference to the stories being told in AEW, and stated that he is different as a coach when compared to his peers in the industry.
"I knew that I'm not going to be a guy that's going to go out and physically train you like a Billy Gun, like a Jay Lethal, like an Al Snow, a Fit Finlay. I'm not that kind of a coach," said the veteran star. "I can't tell you the difference between a wrist lock and a hammer lock. But what I can do is help talent put their story over on air because that was one of the things that always made a difference for me early in my career, when I was trying to establish myself. Even though the story I was trying to tell in the ring, the announcers played such a key role in that. They can help translate your story to the television audience that's not there, that can't understand the energy or the little nuances so they help propel that storyline along."
Wight named legendary commentators like Gordon Solie, and AEW's own Jim Ross and Tony Schiavone, who all have had the ability to tell the audience what goes through the minds of the wrestlers in the ring, a skill that he feels he too possesses. The legendary star, though, revealed that he still has aspirations to compete, which means fans will get to see him wrestle more before he transitions to the commentary role.