WWE Raw Ratings Report 11/6/2023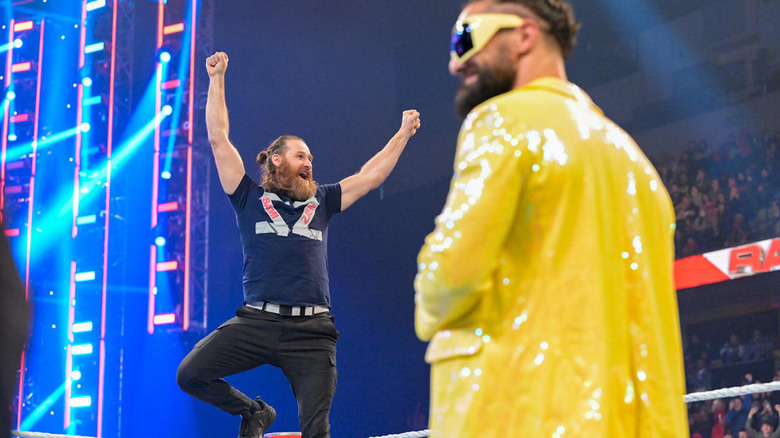 WWE.com
Despite competition from the Los Angeles Chargers and the New York Jets on "Monday Night Football," "WWE Raw" managed to rise in the ratings.
Wrestlenomics is reporting that "WWE Raw" was watched by 1,522,000 viewers overall on Monday, a 9% rise from last week's rating. Also experiencing a 9% rise was viewership in the 18-49 age range, with 619,000 tuning in from the highly-coveted demographic. Despite headlining with a WWE World Heavyweight Championship match between Sami Zayn and champion Seth Rollins, the main event was on the lower end of Monday's viewership, as the highest-rated segment in the overall demographic was the show-opening promo between Zayn and Rollins, which set up the main event. The highest-rated segment for the 18-49 demographic was the hotly contested and controversial Fatal-Four-Way Match to determine the #1 Contender to the WWE Intercontinental Championship, which The Miz won, though it's not entirely clear if Miz winning was the plan heading into Monday night.
The lowest-rated segment in both the overall and the 18-49 viewership was the beginning of the main event, with a small percentage of fans tuning back in for the conclusion, which saw Rollins sneak out a win over the popular Zayn. While they're match wasn't the highest-rated segment of the show by any stretch, Zayn and Rollins can take comfort in the fact that the segment where it was announced that Zayn, Rollins, Cody Rhodes and Jey Uso will be facing The Judgment Day in a War Games Match at Survivor Series was the most-viewed YouTube video that WWE released from last night's broadcast, according to Wrestlenomics' reporting, and remains the top viewed video from "Raw" as of this writing.