WWE Executive Reportedly 'Crudely' Displayed Donald Trump Flag Backstage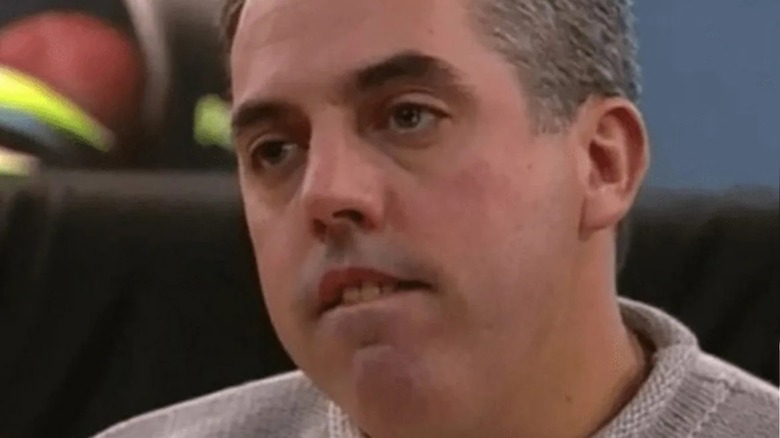 IMDB
Since 1984, Kevin Dunn has been a fixture of WWE behind the scenes, working his way up from an associate producer to WWE's Executive Producer of all programming in 1993, and finally to WWE's Executive Vice President of Television Production in 2003, a position he holds to this day. As one of the longest-tenured members of the promotion, Dunn is one of the most recognized members of WWE's production team — and one of the most controversial.
Over the years, Dunn has faced criticism from many in the wrestling industry, most recently from actor turned WWE writer Freddie Prinze Jr., who critiqued what Dunn looks for in women's wrestlers, and former WWE star-turned-AEW Interim World Champion Jon Moxley in Moxley's autobiography. Dunn has also received significant heat from fans, many of whom have been hoping the long-time producer would be shown the door by the new regime now in place at WWE. Now, a new report has arrived, providing more insight into Dunn's popularity — or lack thereof — in WWE, and his future with the promotion.
A Recent Titus O'Neil Promo Brought the Issue of the trump flag Back To Light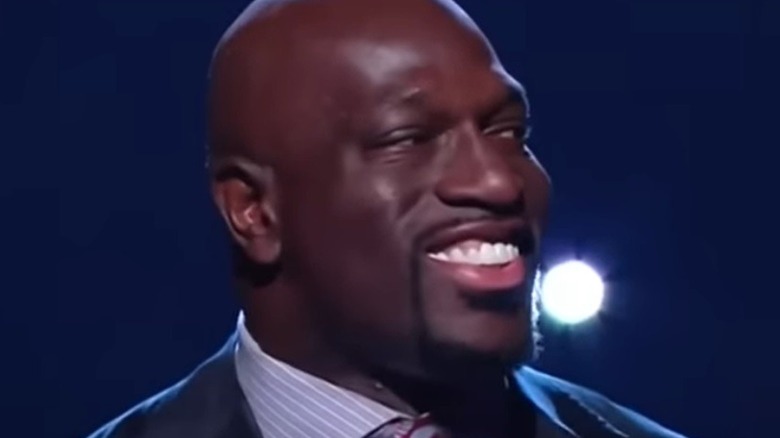 WWE/YouTube
Fightful Select reported Tuesday afternoon that a "Trump 2020" flag had been taped to the side of a WWE production truck, which was led by Dunn, during the promotion's "Thunderdome" era back in December 2020. The flag's appearance coincided with then-President (and WWE Hall of Famer) Donald Trump issuing false claims of election fraud following his defeat in the 2020 presidential election. Fightful included a photo of the flag on the truck, confirming its existence. The truck was confirmed to have been run by Dunn, who was notoriously open about his political beliefs, but it's unknown if Dunn himself taped the flag to the truck. It was also noted that Dunn missed several weeks of work at the beginning of January.
Sources told Fightful they felt compelled to speak up about the incident, despite it being several years old, due to a recent promo Titus O'Neil cut to kick off "WWE Raw" on July 18. The promo carried a "WWE doesn't do politics" message, contradicted the placement of the flag on Dunn's truck and frustrated many backstage. While former WWE CEO Vince McMahon was behind the promo, sources told Fightful it was unlikely McMahon knew about the flag, as he often remained in his office during the Thunderdome era. Other WWE talent claimed that McMahon, despite his own friendship with and support for Trump, would've likely been against the flag's placement.
Triple H Says Kevin Dunn Is Part Of WWE's Future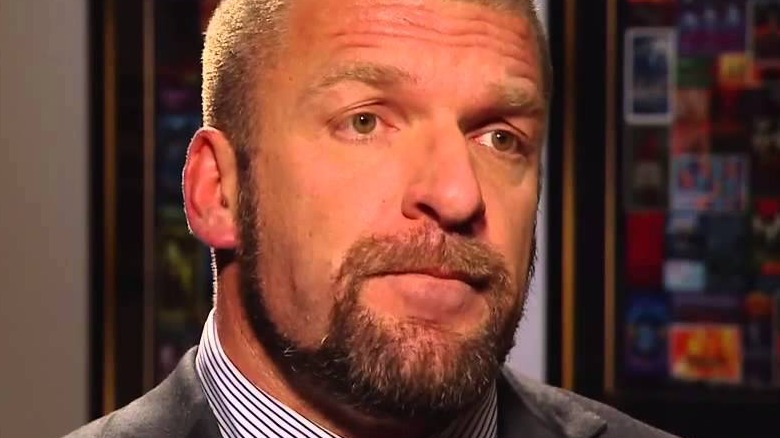 WWE/YouTube
As for Dunn's future, Fightful noted that while it was originally expected that the long-time producer would be leaving WWE following McMahon's retirement, that appears to be inaccurate. Sources revealed that those in WWE didn't feel anyone would be able to step in and replace Dunn at this time, noting that the leading candidate to do so had been laid off by WWE during the pandemic and, due to the nature of the firing, was unlikely to come back. 
As of this writing, it's unclear who this individual is, though some fans have claimed it's Tim Walbert, a former WWE producer who is now working with competitor AEW as a member of the production team. Regardless, Dunn is expected to remain with the company for now, echoing comments made by the new WWE EVP of Talent Relations/Head of Creative Paul "Triple H" Levesque, who recently confirmed that Dunn was part of WWE's future.