Bull Buchanan Reportedly Returning To The WWE Fold Soon
There's been a lot of shuffling both in and out of the ring at WWE since Vince McMahon retired, with old friends like Road Dogg and Santana Garrett returning to the fold, albeit in different roles than they previously held. Now it appears that name from WWE's past, and the father of a current NXT star, may soon be coming around again to help mold the talent of WWE's future.
PWInsider is reporting that former WWE star Bull Buchanan will be at the WWE Performance Center for all of next week, likely working as a guest coach. While they couldn't confirm whether Buchanan would be appearing on NXT TV, should he do so, it will be his first appearance on WWE programming since 2011, when he was part of John Cena's "This is Your Life" segment on "Raw." Buchanan had served as Cena's enforcer, and then briefly his rival, back in 2002, working under the name B-2.
John Cena's Former Encorcer Returning To WWE?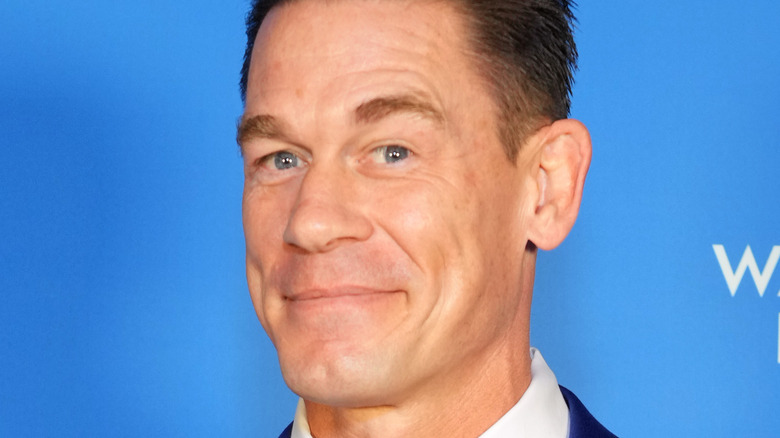 Kevin Mazur/Getty Images
Buchanan broke into wrestling in the southern independent scene during the mid '90s, briefly working for ECW and Smoky Mountain Wrestling before signing with WWE. He wrestled in developmental territories for several years before being called up in 2000 to team with the Big Boss Man. The alliance was ultimately short-lived, with Boss Man turning on Buchanan months later. He would then join the Right to Censor stable, with whom he stayed until the stable disbanded in June 2001. After the group disbanded, he was sent back to developmental, where he remained until he was placed with Cena in 2002.
Following his WWE release, Buchanan became a fixture in Japan, wrestling for both Pro Wrestling NOAH and All Japan Pro Wrestling. He would go on to win both the GHC Tag Team Championships with D'Lo Brown and the All Asia Tag Team Championships with Rico Constantino, former WWE stars like Buchanan. He also continued to work the US independent scene until he retired in 2014, though he returned in 2019. 
Fans will note that Buchanan's son has since gone on to become Brooks Jensen, one half of the NXT UK Tag Team Champions, likely explaining Buchanan's upcoming return to WWE.