Booker T Comments On The Young Bucks Possibly Leaping To WWE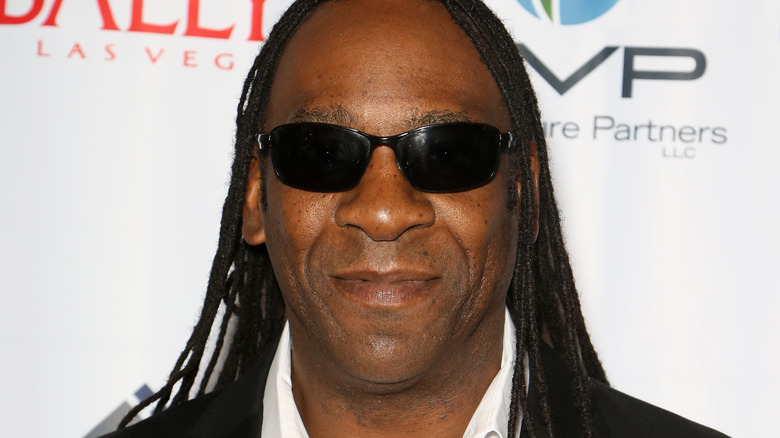 Gabe Ginsberg/Getty Images
While rumors swirl concerning The Young Bucks reaching out to people at WWE about potentially making a move over, Booker T says he doesn't buy it. Speaking on his podcast, "The Hall of Fame," he cast doubt on the idea that one incident (namely a backstage fight following the All Out pay-per-view) could cause the AEW stars to make such a major move.
"They should be okay as far as money goes. I don't think that they're like some indie guys that are going to be looking for a job immediately because they had a fight or misunderstanding with somebody at work," Booker said.
"It just sounds so childish. It could be true, but a lot of people are just making up stories right now, and I just do not see The Young Bucks getting in touch with WWE upper management ... after they've had a kerfuffle ... with somebody at work."
Reaction To The Rumors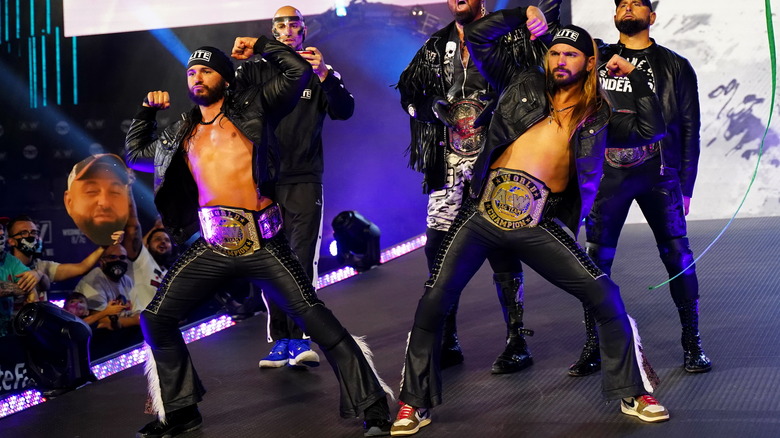 AEW
Booker T went on to say that the story might be more believable if the tag team had already left AEW in the aftermath of the incident, but as it stands, it just doesn't make sense to him.
Booker T isn't the only one doubting the rumors. Wrestling Observer's Dave Meltzer recently reported that Matt and Nick Jackson have denied the claims. Meltzer also noted that the pair were open about negotiating with Paul "Triple H" Levesque before signing their deal with AEW in the lead-up to AEW's formation and that there is likely still interest on WWE's side. This would make it unnecessary for the Bucks to reach out before their contract with AEW expires.
The Young Bucks are reportedly under contract with AEW until 2024, so it's unlikely that the tag team will be leaving the company any time soon.
If you use any of the quotes in this article, please credit "The Hall of Fame" with a h/t to Wrestling Inc. for the transcription.