Triple H And Stephanie McMahon Talk WWE's 'Renewed Creative' And White Rabbit Project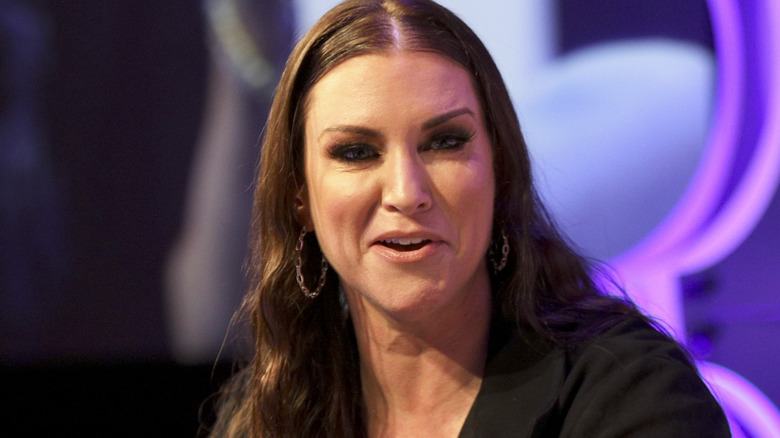 Shedrick Pelt/Getty Images
Following the release of WWE's third-quarter financial results, the company's co-Chief Executive Officer Stephanie McMahon and Chief Content Officer Paul "Triple H" Levesque highlighted the increasing viewership of WWE's on-air product. During the earnings call, McMahon touted a "renewed energy around creative."
"As a backdrop to the strong financial performance for the quarter, the renewed energy around our creative has boosted viewership across platforms," she said, "In a world of declining television ratings, WWE is growing."
The co-CEO went on to highlight "Raw" and "SmackDown" both as having increasing viewership year-over-year amongst negative broadcast and cable trends. In particular, McMahon highlighted one especially high rating.
"Just before the close of Q3, the September 23 episode of 'SmackDown' saw its biggest audience since 2020," she said, "That rating, in particular, is directly attributable to a first-of-its-kind multimedia campaign called the 'White Rabbit Project,' which was designed to engage and intrigue viewers through a series of clues and cues, using a myriad of platforms and technology. One of which led to 'SmackDown' on September 23 as a destination."
A clue unveiled during the September 20 episode of "Raw" pointed viewers directly to 9:23 PM during the September 23 episode of "SmackDown." The time and date ended up falling during a match between Braun Strowman and Otis, with nothing related to the "White Rabbit Project" appearing at that moment.
After McMahon's statement on the success of the "White Rabbit Project," Levesque later joined the call to elaborate on its success.
Future of WWE multimedia campaigns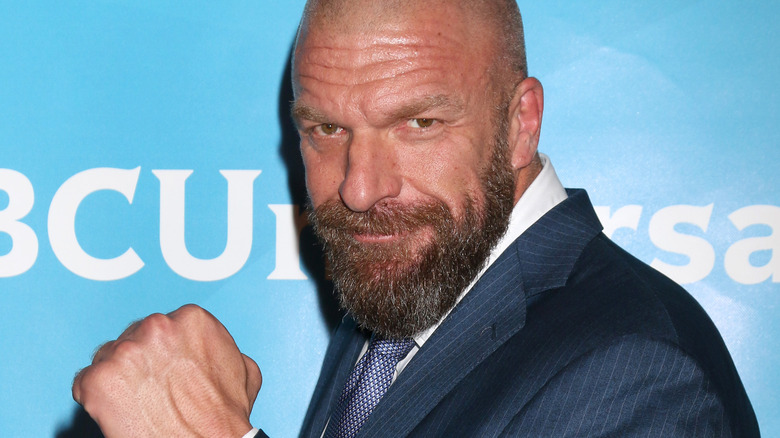 Kathy Hutchins/Shutterstock
"We started the campaign by introducing moments into our live events. In arenas with no mention of our direct digital or social or linear platforms," Levesque said, "We let our fans discuss it amongst themselves, and try to figure out what was going on."
Levesque spoke on interactive elements, which stemmed from the QR codes seen on WWE programming. He reiterated the high viewership figures for the September 23 episode of "SmackDown," before breaking down how the climax of Bray Wyatt's return affected other metrics.
"Bray Wyatt's return at Extreme Rules resulted in a 30 percent increase in total viewership, and became the most watched Extreme Rules in history," he said. "'Monday Night Raw' just two nights later also benefited, increasing our audience to nearly two million, up 14 percent week over week."
Wyatt's return was also highlighted as selling a large amount of merchandise, with his t-shirt released the night of his return becoming the highest-selling item that day across all of Fanatics' e-commerce networks.
"The WWE 'White Rabbit Project' is a perfect example of how we can use a multimedia approach to drive engagement, excitement, and ultimately revenue," Levesque said, "Look for us to do more of these strategic creative stunts that extend storylines to different platforms and are executed beyond just our traditional television windows."
If you use any of the quotes in this article, please credit WWE with an h/t to Wrestling Inc. for the transcription.