Booker T Comments On Reports WWE Sold To Saudi Arabia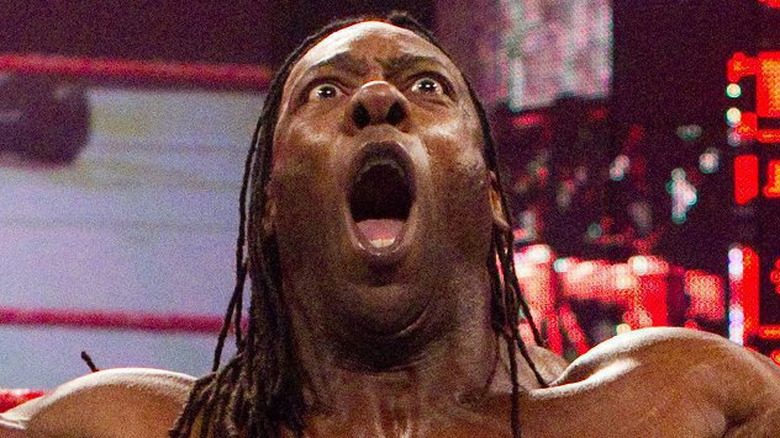 WWE
On Tuesday, rumors emerged of WWE having possibly sold the company to Saudi Arabia's Public Investment Fund, following the surprising resignation of Stephanie McMahon. These rumors were eventually deemed untrue, however, WWE is still reportedly looking to sell, as it's the purported reason for Vince McMahon's return as Executive Chairman of the Board. There were reports of these rumors affecting the backstage atmosphere of "WWE NXT" that night at the Performance Center. "NXT" commentator and two-time WWE Hall of Famer Booker T commented on the reports regarding the sale, and revealed his thoughts on Saudi Arabia potentially purchasing the company.
"The company was sold, I mean, Saudi Arabia already bought the company, that was the rumor," Booker T said on "The Hall of Fame." "That's just crazy when people report that kind of stuff and then now we found out it's not true and they say Saudi Arabia is still in the running as a potential buyer for WWE. You know, and if that happens, man, it happens, you know what I mean? I'm not going to sit here and dwell on it happening or anything like that. But, it seems like so many people out there just can't wait to see the demise of WWE."
There are other companies besides Saudi Arabia's PIF that are reportedly interested in potentially buying WWE, with CNBC releasing a list that included NBC Universal, Amazon, Netflix, and others. News emerged recently that AEW CEO Tony Khan has seemingly expressed interest in possibly purchasing WWE, which would be the second wrestling company he has purchased, after acquiring Ring of Honor back in March 2022.