Insight Into Whether Comcast Or Disney Would Retain Vince McMahon In Possible WWE Sale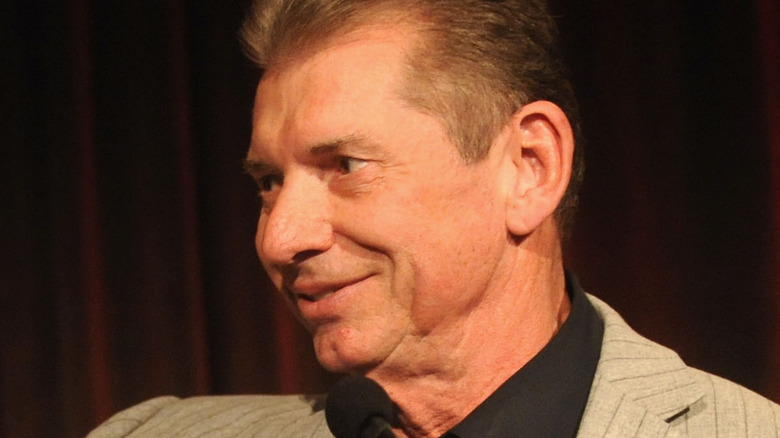 Brad Barket/Getty Images
It's been one week since Vince McMahon made his surprise return to WWE, and in that time, a whole lot has happened. From a unanimous vote of the Board of Directors electing him Executive Chairman of the Board to his daughter, Stephanie McMahon, resigning as Co-CEO and from the company altogether, the industry has hardly had a moment to collect its breath. Through it all, though, rampant rumors of a WWE sale persist. From the Saudi Arabia Public Investment Fund to AEW owners Tony and Shahid Khan, not to mention the likes of Comcast and Disney, plenty of potential buyers have surfaced over the past week.
But if, say, Comcast or Disney were to purchase WWE, would either of them be willing to keep Vince onboard? Fightful has emerged with further details on that front. Reporting on behalf of contacts within each company, Fightful notes that while both companies have employees that have undoubtedly heard the sale rumors, it's said that it'd be hard to believe any major company would want to retain Vince's services in any capacity in the event of a sale. That is, if they could help it to begin with. Of course, that may be easier said than done.
A WWE sale may well be imminent, but at the very least the recently installed Executive Chairman of the Board has made his intentions clear since returning. If anything is going to happen with WWE, "The Genetic Jackhammer" is likely going to want it to happen while in a position of power.