Undertaker, Bella Twins And Other Legends Announced For 'Raw Is XXX'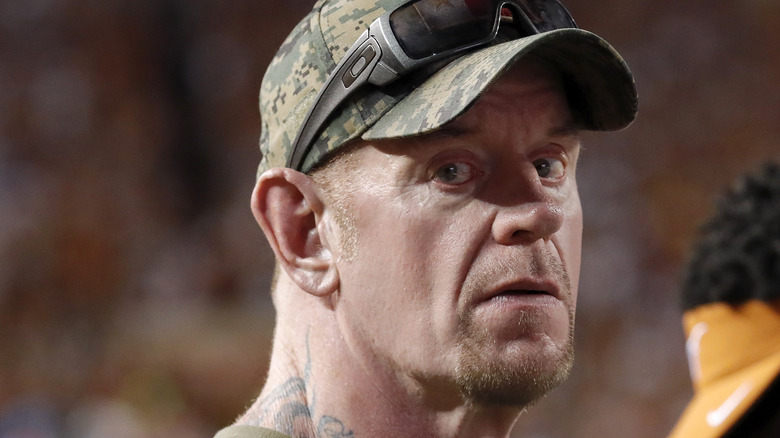 Tim Warner/Getty Images
A veritable smorgasbord of WWE Legends have been announced to appear on next week's "Raw is XXX." The 30th anniversary celebration of WWE's flagship show now includes appearances from the likes of The Undertaker, Kurt Angle, Bella Twins, Road Dogg, X-Pac, Shawn Michaels, Teddy Long, Ron Simmons, Jerry Lawler, and Ric Flair.
The laundry list of legends was announced to be appearing for the "Raw is XXX" show on the January 16 episode of "WWE Raw." For some on the list, like Kurt Angle, it's only been a little over a month since they last appeared on WWE programming, as the Olympic gold medalist featured on "WWE SmackDown" in December. 
For Ric Flair, it's been a wild year and a half away from the company. "The Nature Boy" left WWE in the midst of a dubious storyline with Lacey Evans, and since leaving wrestled his last match ever for the third time. However, Flair has since clarified that he would never retire. Flair recently stated that he would like to see Hulk Hogan and the recently unretired Vince McMahon at the event as well.
More appearances from WWE legends on the anniversary show are possible as another segment announced for the show is an "acknowledgement ceremony" for Roman Reigns. On the January 16 "Raw," The Usos said that "every generation" of the Bloodline would be present to acknowledge Reigns. Whether that could mean an appearance from The Uso's father, Rikishi, or an appearance from or allusion to Reigns' rumored WrestleMania opponent, Dwayne "The Rock" Johnson, remains to be seen.