Former WWE Star Wonders If Triple H Or Stephanie McMahon Would Start New Wrestling Promotion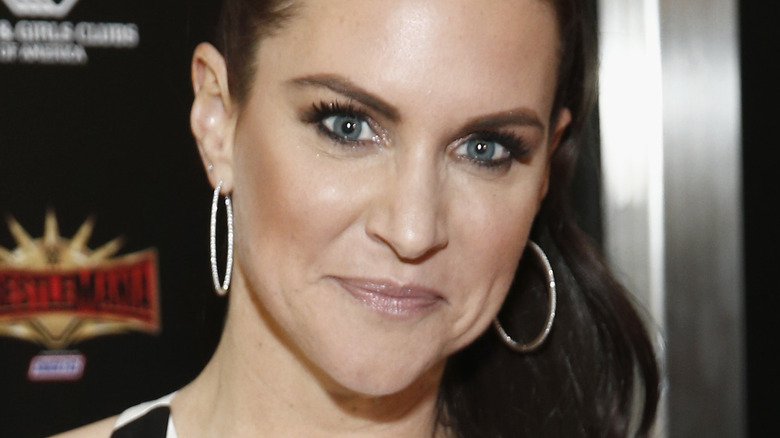 Brian Ach/Getty Images
As we near the end of January, it'd be an understatement to suggest that WWE has kept things interesting. Vince McMahon is back, and while Paul "Triple H" Levesque remains Chief Content Officer for the time being, Stephanie McMahon officially resigned from the company not even two weeks into the new year. Add to it the reality of a potential sale on the horizon, and many have wondered aloud whether or not "Triple H" and Stephanie would try their hands at running their own promotion. Now, at least one former superstar is weighing in on that possibility.
Appearing on "Busted Open Radio," Summer Rae (Danielle Moinet) — who spent just over half a decade with the company — suggested the power couple could always start their own promotion. That prompted Mickie James, who held the WWE Divas and Women's Championship a combined six times, to respond immediately. Though if one of them were to start their own promotion, she only sees it going one way.
"Hunter might," James said. "I feel like Stephanie has aspirations to do other things. She's so smart in the business world, but also like her imprint and the things she's been doing in the office behind the scenes." That imprint has affected many WWE superstars over the years, with McMahon earning praise from plenty of employees along the way. But James has always seen Stephanie's role as being bigger than just WWE, especially for women.
"I felt like she was positioning herself always to be on the Board of WWE but also to be more like her mother," she added. "Do more politics and do different stuff that's like a bigger representation of women in business, and be like a brand for WWE."