Jon Moxley Felt 'Imposter Syndrome' Over This Part Of AEW Presentation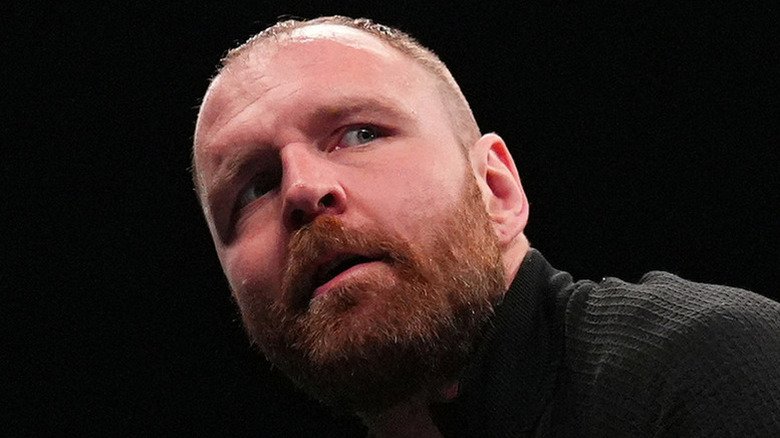 AEW
Since its formation, AEW has made a habit of using licensed music for some of their wrestlers' entrances, whether it be Orange Cassidy, Jungle Boy, or CM Punk. But the greatest example likely remains Jon Moxley, who makes his entrance to X's "Wild Thing," an '80s cover of The Troggs' classic that first gained fame from its use in the film "Major League." Despite its popularity, Moxley needed time to warm up to the song, admitting in an appearance on The Justin Kinner Show that the song felt more like it belonged to "Major League," as well as a famous Japanese wrestling legend, than it did himself.
"None of that was my idea," Moxley said. "A guy named Atsushi Onita, who's a legendary death match Japanese wrestler, a lot of people compare me to him, he stole that from 'Major League' in the 90s, and he made it his, and he was known for it. Somehow it became my music, but I didn't know until I was coming out. Tony Khan decided it would be cool. But I had imposter syndrome with it at first. Like 'Oh, this is not mine. This is Charlie Sheen's music and Onita's music.' I felt weird about it."
"But the fans liked it. So I tried it on for awhile ... Once I got used to it, after the pandemic ended and we started getting whole crowds again of arenas going nuts, fans got into it. Ultimately, it's all about the fans. If the fans like it, I like it. I started getting used to it, and now it feels like my song. I've appropriated it for myself."
If you use any of the quotes in this article, please credit The Justin Kinner Show and provide a h/t to Wrestling Inc. for the transcription