Claudio Castagnoli Names William Regal, Dr. Wagner Jr. As Recent In-Ring Influences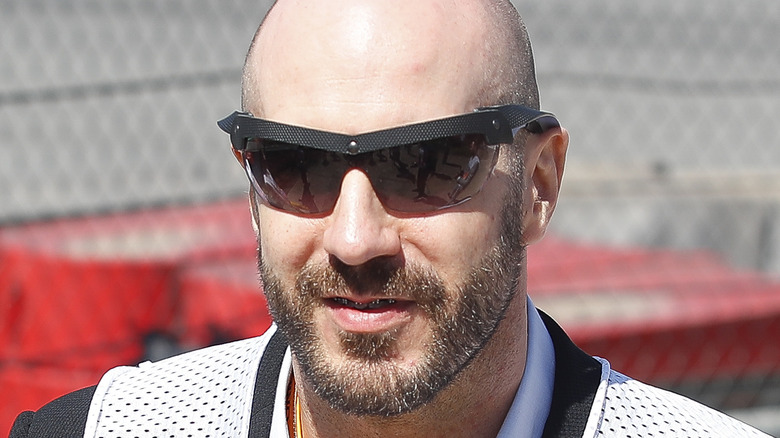 Eric Alonso/mb Media/Getty Images
Over the course of his 22-year career, AEW/ROH star Claudio Castagnoli has shown himself to be among the best all-around wrestlers in the world. It's no surprise that as a member of the Blackpool Combat Club, Castagnoli has been strongly influenced by BCC founder William Regal, even continuing to watch early matches of Regal's to this day.
But the ROH World Champion's influences don't end with his former mentor. In an interview with Under the Ring, Castagnoli explained how he's always looking to learn, and recently had found inspiration from a couple of lucha libre icons.
"You never stop learning, and you never stop discovering new people you can learn from," Castagnoli said. "I just watched some Ultimo Guerrero matches lately, Dr. Wagner Jr., there's a lot of that. I watched some old New Japan last week on the way to work. You never stop learning, you never [don't] find new guys that you can learn and pull from."
While Castagnoli has wrestled in Mexico, some may be surprised to learn how big an inspiration lucha libre has been for him. As Castagnoli noted, however, lucha libre has always been a key ingredient to his success in the ring.
"There's been plenty of lucha libre influences in my style," Castagnoli said. "I trained at CHIKARA back in the day, trained for a long time with Skayde, who trained everybody in Toryumon, which was the precursor for Dragon Gate. 
"Their amazing style has been taught by Skayde, and he was my lucha libre coach for three, four, five years. I feel it had a big influence on me and still does. Obviously, I feel like the more different styles you can learn, the more versatile that you are, and the more it broadens your horizon."
If you use any of the quotes in this article, please credit "Under the Ring"  and provide a h/t to Wrestling Inc. for the transcription