AEW's Adam Cole And Britt Baker Explain Their Unique Relationships With Tony Schiavone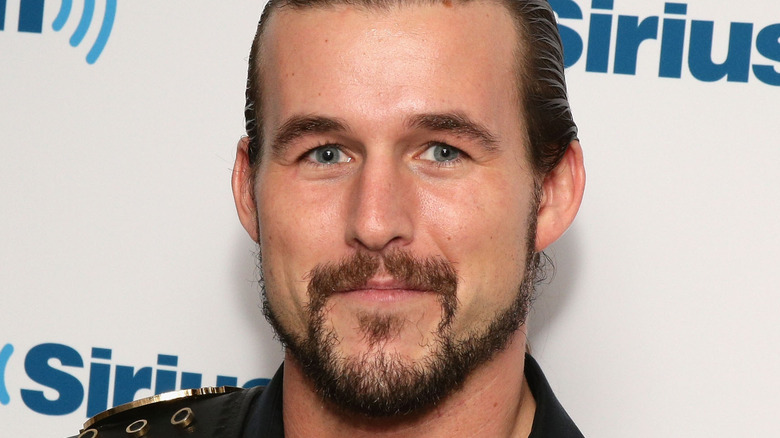 Andrew Toth/Getty Images
Everything seems pretty rosy between AEW power couple Adam Cole and Britt Baker. But there is one thing that puts a bit of a strain on the couple: AEW announcer Tony Schiavone – Baker's close friend and Cole's archnemesis. 
So why does Cole dislike Schiavone so much? He explained the reasons in an interview with "ScreenRant," and it's for the exact reasons most people would expect.
"Tony ... he's a little too comfortable for me," Cole said. "Between the way he interacts with Britt, between the way he looks at me ... I don't like the way Tony Schiavone even looks at me, honest to God. There's stuff about his face that just drives me up a wall. Other than that, though, I mean, everything's pretty simple. But yeah, I can't stand him."
Of course, Cole's disapproval will not stop Baker from being best pals with Schiavone, as the former AEW Women's World Champion holds the legendary announcer in high regard for helping her during the early days of her heel run in AEW. She wishes things could be better between Cole and Schiavone and is hopeful that one day both men will be able to co-exist.
"It's hard for me because my bestie, Schiavone, and my boyfriend, the love of my life, they don't get along," Baker said. "They don't see eye to eye, so I'm constantly kind of the middleman here. But I think we're making progress. I really do. I think you know, give it another year or so. And we'll all be going out to dinner together."
Cole and Schiavone came face-to-face on the former's "AEW Dynamite" debut, and Cole insulted the veteran commentator, even going as far as calling Schiavone a "nerd."