UFC Fighters Derrick Lewis, Tai Tuivasa Betting Favorites To Join WWE After Endeavor Acquisition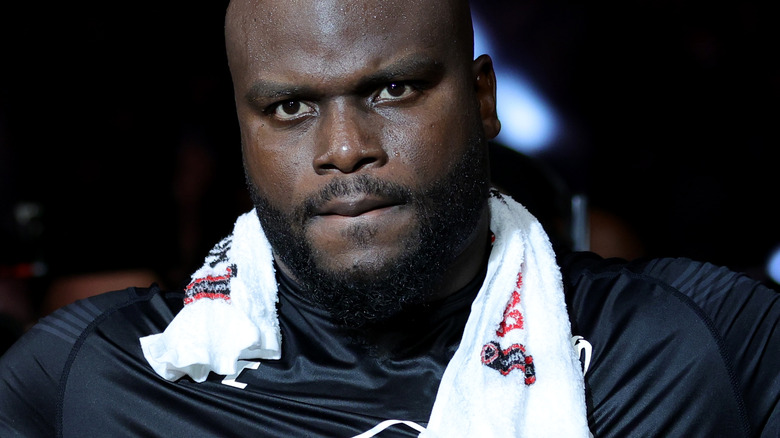 Carmen Mandato/Getty Images
WWE has officially been sold to Endeavor as part of the creation of a new company, merging the UFC and WWE under the same roof. With that news came all kinds of discussion about what's next, including betting odds according to BetOnline for UFC fighters to make the transition into WWE, along with wild prop bets such as if we'll see a UFC/WWE tag team match at some point, which received 20/1 odds for yes. There were also odds for a WWE/UFC co-event in 2024, with 5/7 odds for yes and 1/1 odds for no, along with Dana White one day becoming president of WWE at 25/1.
The names atop the list of likely UFC fighters to appear in WWE were UFC Heavyweights Derrick Lewis (4/1) and Tai Tuivasa (5/1), with Lewis previously showing knowledge of WWE, mentioning The Undertaker in a post-fight interview along with his interest in joining the company. Next in the odds came a duo of English fighters in Molly McCann (6/1) and Paddy Pimblett (7/1), the latter of whom showed a clear interest in wrestling in 2022, getting into a verbal spar with AEW World Champion MJF, which led MJF to attend a Pimblett fight.
One thing common across all the names listed is that they all have a large personality outside of the octagon, with the next name being Conor McGregor (9/1), who has long teased a future appearance in WWE. McGregor quickly tweeted a photo of him holding both WWE and UFC gold after the Endeavor news dropped, which led to a response from Paul Heyman, calling him a Roman Reigns wannabe. Some of the notable names following McGregor are also big ones, including his rival Dustin Poirer at 10/1, Amanda Nunes at 14/1, Jon Jones at 20/1, and Israel Adesanya at 25/1. The current UFC Heavyweight Champion, Jones has a history with WWE star Brock Lesnar, trying numerous times to book a fight with "The Beast", which fans could now potentially see inside a WWE ring instead of a UFC octagon.