Logan Paul Reveals His Vision Went Blurry During WWE WrestleMania 39 Match, Passed Concussion Test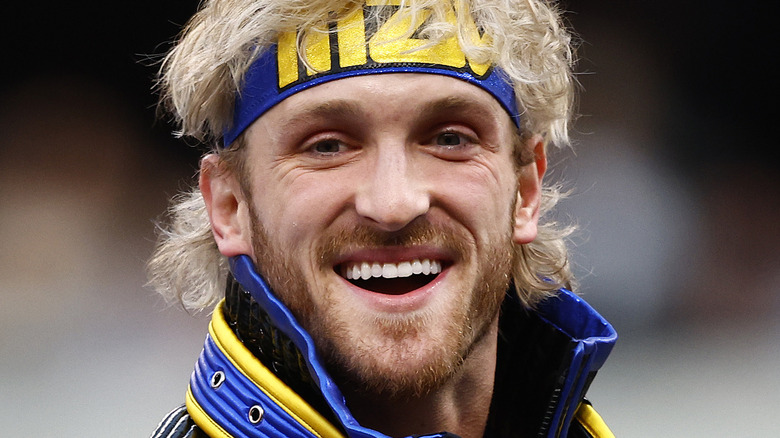 Ronald Martinez/Getty Images
The WrestleMania 39 match between Logan Paul and Seth Rollins earned much fan praise last weekend, but for Paul, the biggest blessing is that he emerged virtually unscathed from the contest. In his last singles WWE outing, Paul suffered some physical damage. After his match against Roman Reigns at WWE Crown Jewel last November, it was revealed that Paul had sustained injuries to his MCL and meniscus. Heading into night one of WrestleMania 39, Paul appeared to have slight concern for his health, but luckily, the outgoing damage was minimal.
During the latest episode of "IMPAULSIVE," Paul pointed out a bump on his eyelid, which he called a "mouse," before he revealed he also had some lingering hand marks on his chest from where Rollins had "slapp[ed] the sh*t" out of him. Beforehand, Paul said his elbow was feeling sore as well. The biggest worry though, occurred when Paul hit his head during the match, causing his vision to go blurry.
"These things happen," Paul said, "but it wasn't a concussion. It was like a vision hit. There was like rings around my eyes." Paul continued on to explain that after the match concluded, WWE evaluated him with a concussion test as a precautionary measure. Thankfully, he passed, and a concussion diagnosis was ruled out. With Paul's WWE contract expiring right after WrestleMania, his future in the company remains uncertain. Though losing to Rollins wasn't the "ideal" scenario for him, Paul previously said he felt he ended his rookie year on a pretty good note.