FTR's Cash Wheeler Defends Dax Harwood And Addresses AEW Locker Room Drama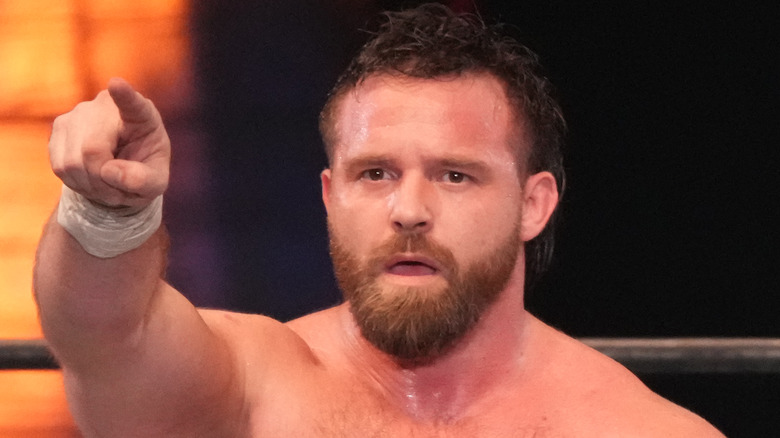 Etsuo Hara/Getty Images
The rumblings of CM Punk's imminent return to AEW have dredged up lots of internal drama in the locker room, and the figure most prominently coming to Punk's defense has been AEW World Tag Team Champion Dax Harwood. Harwood's FTR tag team partner, Cash Wheeler, took to Twitter to defend Harwood as well as to address the wider drama taking place among AEW's roster.
"Dax is one of the best people you could ever meet. Passionate about wrestling and family." Wheeler's tweet read, "Protective over his friends, especially when people don't know everything. He's not afraid to speak up, and not do it anonymously. Honest to a fault." Harwood has taken to Punk's defense on his podcast, "FTR with Dax Harwood," and has gotten criticism backstage for his words on the show. Recently he's taken to more heavily lobbying for Punk's return and potential matches for the former AEW World Champion.
In an additional Tweet, Wheeler went on to say, "We all need to do better to fix this situation. Everyone involved. No fingers pointed. No one is completely innocent. I respect everyone involved and want the best for AEW. I am tired of reading negativity from both sides, fans and wrestlers. Real life is more important. Enough." Whether or not Wheeler's words are exclusively aimed at drama involving Punk or beyond is unknown, but rumors of Punk's return have certainly ratcheted debate surrounding AEW to all-time highs. Brandon Cutler recently cosigned on the idea that Punk was "gaslighting AEW" into a return. The drama surrounding Punk is reportedly so bad, that his comeback would involve him being on an entirely separate show from some members of the AEW roster.