AEW Seemingly Opening Up Entire Wembley Stadium For Upcoming All In Ticket Sales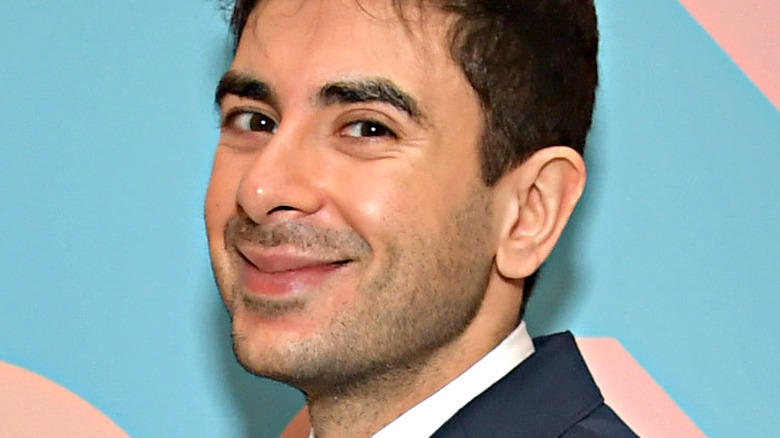 Emma Mcintyre/Getty Images
While it was pretty clear that AEW was going "all in" when they announced All In, their upcoming trek across the pond to London's fabled Wembley Stadium, there still was a question of how "all in" they would go with the show. Would AEW attempt to sell out the 90,000-capacity football stadium and go for broke, or would they set their sights on a smaller number and not entirely risk it all?
In the end, it turns out AEW named the event the way they did for good reason. Today, Ticketmaster posted, and then quickly removed, a seating chart for All In, along with prices. As with everything deleted on the internet, however, proof remained, with several screenshots of the seating chart and the prices for tickets, ranging from £30 to £1500. A look at the chart suggests that AEW will not be tarping off sections of Wembley Stadium, with no sections appearing as blacked out. As such, it appears the promotion will be seeking a full-capacity sellout for All In when tickets officially go on sale next Friday, though that will not be officially known until after both the general sale and the pre-sale, which takes place a week from today.
All In at Wembley Stadium on August 27 represents the biggest show AEW has ever attempted, with the promotion looking to top their previous record of over 20,000 fans for the first Grand Slam at Arthur Ashe Stadium in September 2021. As of eleven days ago, over 50,000 fans had reportedly registered for the All In pre-sale, though it remains unknown what number of those sign-ups will translate to ticket sales.