Trinity Fatu Opens Up About Decision To Remain Silent About WWE Situation For A Year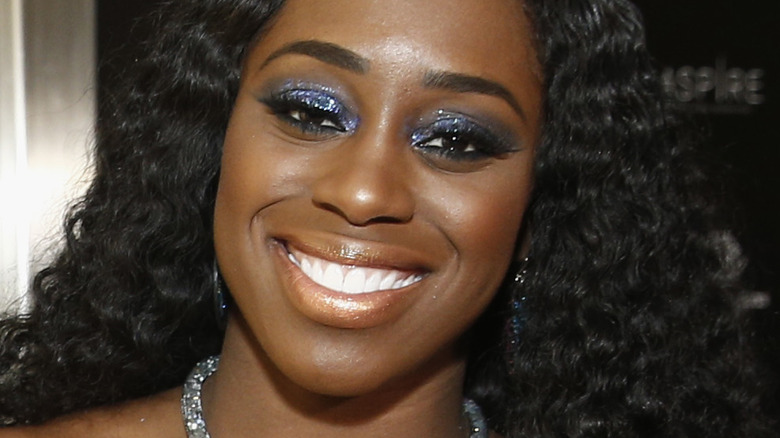 Brian Ach/Getty Images
Prior to her Impact Wrestling debut, Trinity (formerly known as Naomi in WWE) remained relatively quiet in the months following her fateful walk out of WWE in May 2022. This week, she finally provided some context to her previous decision, stating that she exited the company after "the way [she] was talked to and handled" that day.
During a recent appearance on "Women's Wrestling Talk," Trinity opened up about why she chose to stay silent for nearly a year. "I just think some things are just better left unsaid. I don't feel like I need validation from anyone or anything. And I'm only addressing it because it became such a big – the whole situation just sort of took on a life of its own," she said. After a while, Trinity felt her fans deserved to have a little bit of clarity about her WWE departure, hence her aforementioned statement.
Overall, though, Trinity believes most details surrounding the matter would be better off as unspoken. Trinity's former tag team partner, Mercedes Moné (fka Sasha Banks), appears to have the same mentality.  Moné previously claimed she wasn't going to discuss the full story, but noted that she felt she needed a change after spending the last decade of her career in WWE. 8 months after walking out alongside Trinity, she put that plan into motion as she made her debut in New Japan Pro-Wrestling. Trinity, of course, ventured down a similar path after feeling her career was at a standstill last year. Now, she looks to start her next chapter in the Knockouts division.