WWE Announces When Roman Reigns Will Return To TV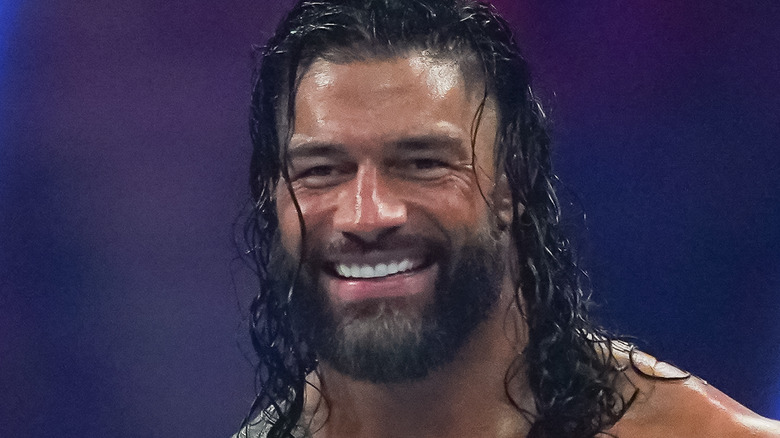 Alex Bierens De Haan/Getty Images
The Undisputed WWE Universal Champion Roman Reigns will be making his return to WWE TV next week, on the May 12 episode of "SmackDown." The appearance will mark Reigns' first appearance since the night after his polarizing victory over Cody Rhodes at WrestleMania 39.
Next week's "SmackDown" will also mark the first episode with the newly drafted rosters in place, including Reigns who is now exclusive to the "SmackDown" brand. WWE has started advertising Reigns as part of the upcoming Night of Champions premium live event. Given his possible appearance at the upcoming premium live event, it could be that the next challenger for Reigns' title could emerge next Friday.
Night of Champions isn't the only event that is gaining Reigns' attendance in terms of advertising, as the Undisputed WWE Universal Champion is now being advertised for July's Money in the Bank PLE as well. This year's Money in the Bank match won't result in only Reigns being under the gun of the winner of the show's titular contract, given the introduction of the new World Heavyweight Championship for "Raw."
On his last appearance, at the "Raw" after WrestleMania, Reigns was slated for a tag team match alongside Solo Sikoa against Cody Rhodes and Brock Lesnar. However, before the match could start Lesnar attacked Rhodes to close out the show. The attack led to a rivalry forming between Lesnar and Rhodes over the following weeks on "Raw." The two will finally face off Saturday night at the BackLash premium live event.