Bray Wyatt Reportedly Not Listed In Any Way On WWE's Internal Roster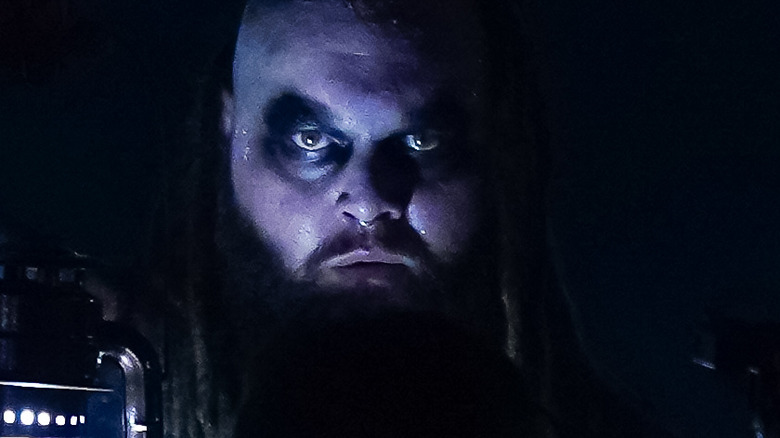 Alex Bierens De Haan/Getty Images
It has now been over two months since Bray Wyatt was last seen on WWE programming, slightly longer since Wyatt last wrestled a match, and no one seems to know what exactly is going on with the WWE star. And the latest bit of information regarding Wyatt will only lead to more questions regarding his future.
According to PWInsider Elite, Wyatt is no longer listed on the WWE's internal roster, in any sort of fashion. No further context was provided on whether this meant Wyatt was now out of WWE or was being left off the roster while not being used.
The situation is eerily beginning to parallel Wyatt's 2021, which saw him disappear following WrestleMania 37 before shockingly being released at the beginning of August. It would be over a year before fans would see Wyatt again, after he returned to WWE at Extreme Rules in October 2022, following weeks of the "White Rabbit" campaign that hinted towards his comeback.
Wyatt was a mainstay on "WWE SmackDown" from that point till February, though he would only wrestle once on TV or PLE's, defeating LA Knight at the Royal Rumble in January. A feud between Wyatt and Bobby Lashley had started on the road to WrestleMania but was canceled after Wyatt was taken off TV soon after, with conflicting reports citing injury or illness as the cause.
While there is no concrete word on Wyatt's status within the WWE at this time, a recent hire had suggested that the promotion wasn't ready to give up on Wyatt yet. At the beginning of May, WWE producer Road Dogg revealed that WWE had brought on a new writer to work with Wyatt, though the writer's identity wasn't disclosed. Wyatt had previously worked with WWE's Director of Longterm Creative Rob Fee.