Ronda Rousey & Shayna Baszler Return To WWE TV, Attack Raquel Rodriguez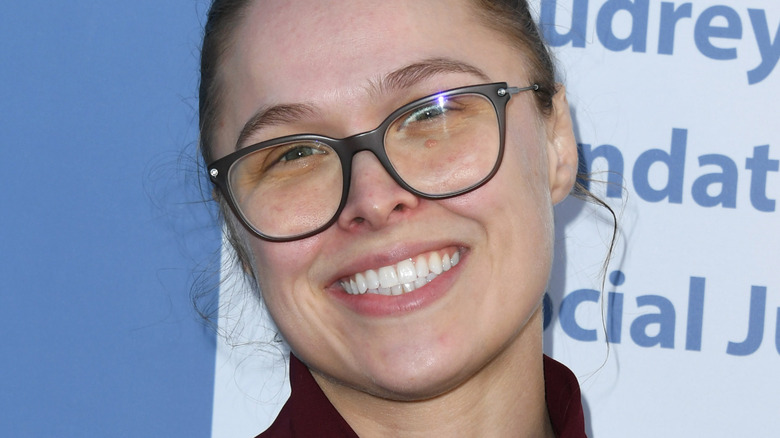 Jon Kopaloff/Getty Images
Ronda Rousey and Shayna Baszler are officially back on WWE programming, and they wasted no time in making a statement on Monday night's "WWE Raw." Though, having the numbers advantage certainly helped. Raquel Rodriguez and Liv Morgan were slated to defend their WWE Women's Tag Team Championship against Sonya Deville and Chelsea Green, but that was postponed due to an injury to Morgan. A singles match was made between Rodriguez and Green instead, with one half of the tag champs emerging victorious. Unfortunately for her, the night quickly turned sour.
Following her victory over Green, Rodriguez was attacked on the ramp by Rousey and Baszler, who hadn't been seen since their win in the Women's Showcase match at WrestleMania 39.  "The Baddest Woman On the Planet," who had been dealing with an injury of her own in recent weeks, then got on the microphone and asked Rodriguez what she was supposed to do with her title. The answer, of course, is defend it. Rousey then threatened that she was going to defend it "with or without Liv" or risk receiving the same beatdown every single week.
The duo couldn't stop themselves there, however. After laying down the threat, Rousey held Rodriguez in place for Baszler to lay her out with a signature knee strike. The pair has been together on WWE television for months now, but matches have been hard to come by due to a series of injuries. That said, they are currently on a two-match winning streak — starting on February 17 during an episode of "WWE SmackDown" before picking up another win on April 2 at WrestleMania.