WBD States CM Punk Isn't Affiliated With AEW Collision After Press Release Discovery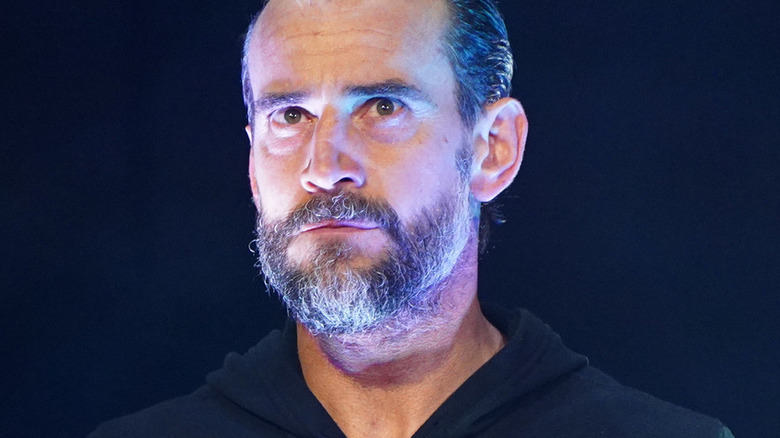 AEW
"AEW Collision" was officially announced this morning, and despite recent rumors, CM Punk was nowhere to be found in the marketing. It appears Punk was supposed to be involved at one point, as his name seems to have been originally included in the Warner Bros. Discovery press release sent out over email (the amended version of this morning's press release removed all wrestler names from the headline, which previously included Thunder Rosa, Miro, Samoa Joe, and Powerhouse Hobbs in addition to Punk). Now, however, ComicBook's Connor Casey is reporting that the outlet asked WBD about Punk's involvement and was told by the company that Punk "is not affiliated with TNT's AEW Collision." 
At this point, the situation is just murky. It's unclear if WBD is simply playing along to play up a planned surprise, or if something else is at play. Punk's involvement with the new show has been heavily rumored for months, with reports stating that the "Collision" debut would be referred to as "The Second Coming" and would take place at the United Center in Chicago, Illinois — Punk's hometown. With only a month until "Collision" begins, the company will have to announce a location and begin ticket sales soon. There's also been apparent confusion among the wrestling media as to whether or not AEW will be instituting a brand split following "Collision's" debut.
Taking to Twitter after this morning's announcement, AEW President and co-owner Tony Khan promised more details regarding the debut of "Collision" on tonight's "AEW Dynamite." It remains to be seen if Punk is officially announced, hinted to, or ignored entirely leading up to the event, assuming the former AEW World Champion is still involved.