Goldberg Shows Bloody Head Injury Following Tractor Accident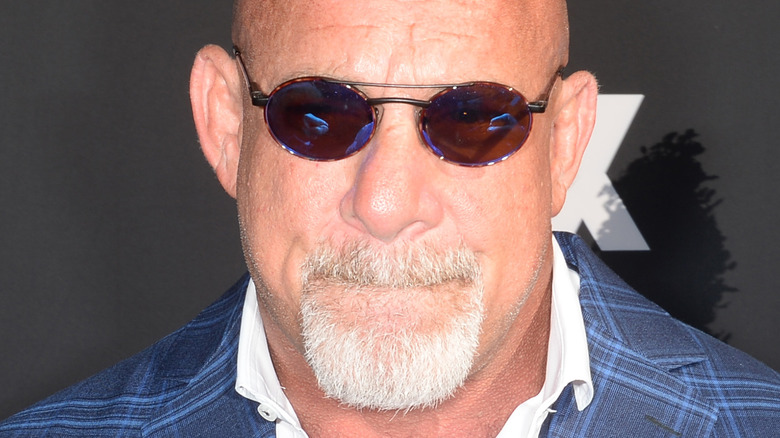 Jerod Harris/Getty Images
While Goldberg may be looking to wind down his wrestling career later this year, it appears he may have other physical hardships waiting for him on his own homefront. The WCW and WWE veteran posted two photos on Instagram Tuesday morning showing his face covered in blood, all thanks to a gash on the top of Goldberg's head.
What caused the gash? None other than an encounter Goldberg had with his tractor on his Texas farm. According to TMZ, Goldberg was doing routine work around the farm when his head accidentally hit the tractor, leading to the bloody wound. It was said to not be all that serious, however, with Goldberg claiming it to be a "flesh wound," and that he even super glued the wound shut afterward. The encounter with the tractor is the most action Goldberg has seen recently, wrestling or otherwise, with his last match taking place over a year ago at Elimination Chamber in Saudi Arabia, where he was defeated by Undisputed WWE Universal Champion Roman Reigns.
Goldberg hasn't appeared for WWE since, and earlier this year, he revealed his contract with WWE had expired, making him a free agent. The 56-year-old is well aware that the end of his career is closing in, but he has insisted he is not yet ready to close up shop yet, even bringing up the potential for a retirement tour, with a final match taking place in Israel. As of this writing, a tour has yet to be finalized.