The New Day Set To Appear On Celebrity Prank Wars Tonight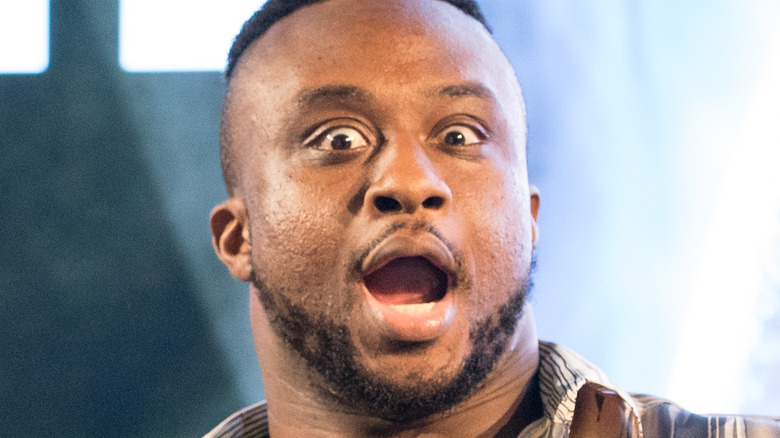 Aaronp/bauer-griffin/Getty Images
Tonight's episode of "Celebrity Prank Wars" on the E! Network will feature WWE stars Kofi Kingston, Big E, and Xavier Woods of The New Day (via Twitter). The trio will join hosts Nick Cannon and Kevin Hart on the prank-based show, which has previously featured former WWE stars Nikki and Brie Garcia. "Celebrity Prank Wars" pits guest stars against one another to see who can pull off the best pranks and be judged by Cannon and Hart as the winners of the prank war.
E! Entertainment previously released a short clip of tonight's episode on Twitter, providing a glimpse at one prank that seems to involve a mannequin bride and another that has the WWE stars smashing vases. The episode is set to air tonight at 10 p.m. ET/9 p.m. CT on E!
It's been quite some time since all three members of The New Day have been active together onscreen, as Ettore "Big E" Ewen has been out of action since March 2022 after suffering a broken neck. It's currently unclear when, if ever, Ewen will return to wrestling. Kingston is also currently injured, undergoing surgery on his ankle earlier this year.
With Ewen's extended time away from the ring, he has started working in other areas, helping WWE out with its NIL program and acting as the MC for the Michigan Panthers USFL team. Following this year's WWE WrestleMania, Ewen gave an update on his recovery, stating that he had just completed a new set of scans and was waiting to meet with his doctors to discuss the results.