Corey Graves And Carmella Share Gender Reveal On Tamron Hall Show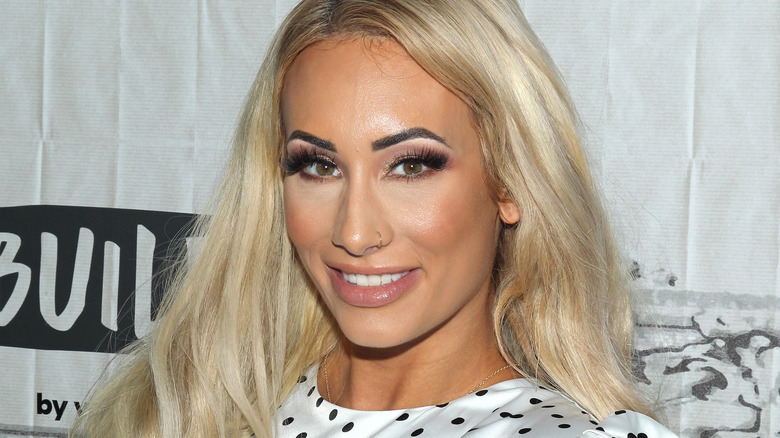 Jim Spellman/Getty Images
Carmella and Corey Graves are expecting a baby boy!
On Wednesday, Carmella and Graves appeared on "The Tamron Hall Show". Hall asked audience members whether or not they thought Carmella and Graves would be having a boy or a girl. While the overwhelming majority expressed that they thought the baby was a girl, blue confetti rained down from the ceiling.
"I had a feeling from the very beginning that it was a boy," Carmella later revealed to PEOPLE. "A woman's intuition is a real thing!"
Carmella, who is stepmother to Graves' son and two daughters, told PEOPLE that she and Graves were ecstatic to be having a boy, and hoped this would be the case to even out the numbers in their household. She revealed that while they have a name in mind, they are planning to keep it under wraps for the time being.
"We actually decided on his name a long time ago," Carmella said. "We came up with it as a 'Some day, if we ever have a boy we should name him this.' And now that someday is here!"
Carmella and Graves announced the pregnancy at the beginning of this month after unfortunately experiencing a miscarriage in September of last year and an ectopic pregnancy the following month. They had previously confirmed their relationship in late 2019 on "Total Divas" before announcing their engagement in October 2021 and their marriage in April 2022.
Wrestling Inc. would like to congratulate the happy couple during this exciting time!