GUNTHER Thinks He'll Wrestle Cody Rhodes Many Times, Wants Brock Lensar In The UK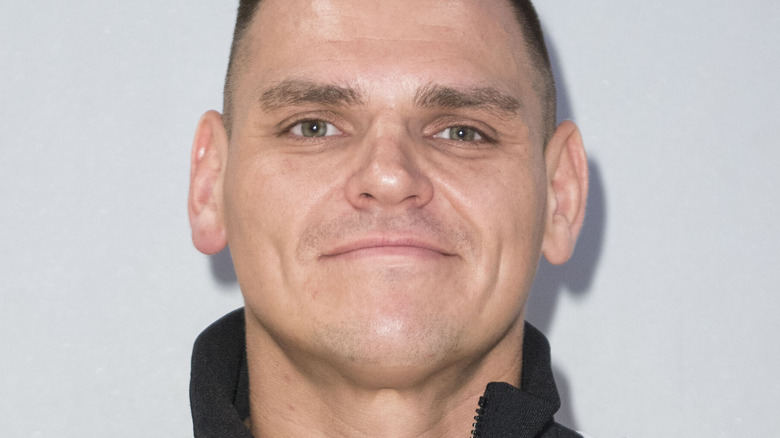 Marc Pfitzenreuter/Getty Images
After Cody Rhodes and GUNTHER battled it out as the final two competitors in the 2023 WWE men's Royal Rumble match, many fans yearned to see them square off in an official singles contest. 
Interest in this match deepened when Rhodes, the winner of the men's Royal Rumble, named GUNTHER as one of the three performers he wanted to face after finishing his story with Undisputed WWE Universal Champion Roman Reigns.
During a recent appearance on "My Love Letter To Wrestling," GUNTHER reflected on his Rumble face-off with "The American Nightmare" and discussed the potential for the two to carry out multiple singles matches in the future. 
"I was fine before [in the Rumble match], but I was always looking at things like, 'Okay, now everybody else is gone. Now we can do some cool stuff.' That was kind of the feeling behind it. That was super cool to add a little something on top of it at the end of that match," stated the Intercontinental Champion. "And in general, I think Cody is someone who is maybe my ideal opposite right now, and going forward it's going to be a match that I'm very confident we're going to do that match a couple of times in the next years."
Outside of Rhodes, many fans have expressed their desire to watch GUNTHER wrestle another top star — Brock Lesnar. While Lesnar, ironically, is tied up in a feud with Rhodes right now, GUNTHER is hopeful that he and Lesnar might square off in the United Kingdom in the future, which will, incidentally, be where next month's Money in the Bank show will be held.